Career Tips
Effective ways to handle workplace conflicts
Corinne Mills, career expert and MD of Personal Career Management gives her tips on workplace conflicts and how to handle…
Article by:Corinne Mills Corinne Mills, career expert and MD of Personal Career Management gives her tips on workplace conflicts and how to handle them effectively:
Don't feel you have to come up with the perfect answer all the time.  Share  problem-solving responsibility so that you get the people affected actively involved in creating their own solutions. They are far more likely to want to make it work if they feel they have had input into making it work
Watch the emotion. Don't get so hung up on practical solutions that you miss the emotional subtext which so often reveals what the issue is really about eg mistrust, not feeling respected.  Be direct eg "you seem really angry about this" and they are far likely to tell you the truth about what the basis of that anger is – and it may be nothing to do with the actual issue you are discussing
Stop the discussion.  If things are getting really heated and difficult then call the proceedings to a halt and suggest you meet up again when tempers are cooled.  There is a real danger of irreparable damage if things are allowed to get to a point when people will say things they regret
Structure the discussion.  Ask people to prepare their comments beforehand so that they are able to make focused points rather than wildly rambling.  Give each person clear, uninterrupted time to make their points and ensure that everyone listens.  This allows people to feel they have said all they want to say and they have been properly listened to.  Often this is enough in itself to defuse the conflict
Summarise back to them the points they have made in their argument, making sure you use their exact words eg "So from your perspective, you believe that…..".  You're not saying that you agree with their points, but just showing that you have really listened to what they've said.  This can be a very powerful way to reduce the tension in a conflict situation
---
Personal Career Management work with individuals helping them to explore career options, tackle the job market and have successful, rewarding careers.
If you would like to find out more about our career coaching services please contact us on 01753 888995 or fill in our online contact form.
Back to blog
Dealing with Headhunters
Article by:Corinne Mills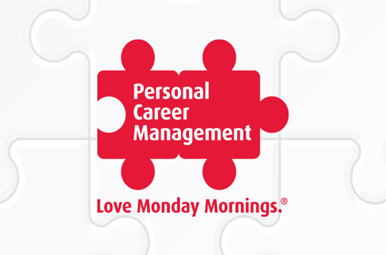 What are functional CVs?
Article by:Corinne Mills
Useful job resources for the over 30s
Article by:Corinne Mills