Career Tips
Top tips to help you beat off competition and succeed at interview
Personal Career Management give their top tips on how to prepare and perform at interview – Do your research –…
Article by:Corinne Mills Personal Career Management give their top tips on how to prepare and perform at interview –
Do your research – read carefully through the job and person specification to ensure you have strong knowledge of the role and what is required. Research as much as you can about the company structure, current company news, competitors and the people interviewing you. The company's social media sites can be a good place to start.
Review your CV – ensure you have read over your CV and are fully prepared to answer questions on it. Highlight any notable achievements, especially those linked to the role you are applying for.
Practice – It is very hard to be objective about how you come across at interview so the best way to find out is to do a mock interview. Work with someone, like a career coach, who can really put you through your paces and give you honest and informed feedback.
Prepare – prepare your questions prior to the interview, they will more than likely try to establish the following; your skills and experience to do the job, your enthusiasm and interest for the job and whether you will fit in. Make sure you plan your journey giving yourself enough time to get there and take a copy of the job description, two copies of your CV, a note pad and pen with you. You can find more information on how to fully prepare for your interview here prepare for an interview.
Dress to impress – dress appropriately and look smart in business wear, hair should be clean and tidy, shoes cleaned and minimal make up and jewellery. Dressing well can help to improve your confidence and this could be key to landing you the job.
Leave the interview well – smile and act as if it has been a good interview and ensure you shake everyone's hand and say thank you. This will leave a good impression and could benefit you when they are thinking who to shortlist.
Get professional help – a career coach can help you to prepare for your interview and provide practical 1-1 interview training.
You may also find the following articles helpful in your interview preparation:
Interviews: Actions speak louder than words
Handling tricky interview questions
Take a mock interview with our career coach
Working with a career coach can greatly improve your chances of getting the role you really want. Our strong team of expert career coaches have extensive knowledge of the UK job market. They can help with your CV, cover letters and application forms, as well as ensuring you are fully prepared for your interview. We can run mock interviews and your Client Resource Manager can help with any background research to ensure you have the information you need on the company and the people interviewing you.
Click the following link to see how Personal Career Management can help you with your job search.
If you have an interview coming up and would like to learn more about how Personal Career Management can help, please ring the office on 01753 888995, or contact us using our online contact form.
Back to blog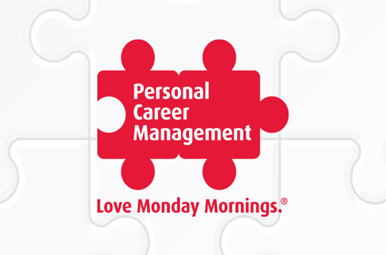 Refine your sales pitch
Article by:Corinne Mills
Top tips on selecting an outplacement company
Article by:Corinne Mills
How to use Facebook in your job search
Article by:Corinne Mills