Career Tips
Dealing with Headhunters
Headhunters work at the senior and professional end of the job market. They are typically: Hired by a company to…
Article by:Corinne Mills
Top 10 tips for dealing with headhunters
Headhunters work at the senior and professional end of the job market. They are typically:
Hired by a company to screen, interview and shortlist candidates for a particular role
Briefed to find the most suitable candidate regardless of whether they are actively looking for their next role or not
Knowledgeable about their industry and/or key organisations
Used to cultivating relationships with candidates and organisations over several years
Paid when a candidate they have put forward is hired but may also be paid for carrying out candidate research
Headhunters are notoriously elusive, often preferring to find you rather than you come to them. However, there are some practical things you can do to increase your chances of getting headhunted and once through the door, make the right impression.
1. Be visible in your industry. Position yourself as an industry/sector expert by writing articles and blogs, sitting on committees, becoming involved in your professional institute, speaking at conferences, applying for awards etc. Have a strong on-line presence and join social networking sites like LinkedIn to promote your business profile which can be seen by headhunters looking to source good candidates
2. Network extensively. Headhunters will ask people in your field for recommendations of suitable candidates. The more people who know you, the more likely it is that your name will surface
3. Name-drop. When approaching a headhunter, use an introduction from someone who knows them e.g. an employer they have worked with or a candidate they helped place
4. Take a long-term view. It may be several months even sometimes years before they approach you with a suitable job, but when they do, you want to make sure that you hear about it and it doesn't go to the person who filled the job you left
5. Know what you want. Do not expect the headhunter to work this out for you. If you are not clear then you become a bad risk for them in putting your forward
6. Target the relevant person in the practice. If you are approaching a large headhunter's firm, then there will usually be a person specialising in your area and you should approach them, rather than sending a general letter or email
7. Make it a two way relationship. Just as you can benefit from their feedback on the job market, be prepared to be a source of information for them as well
8. Be up to date in your field, with current knowledge about industry trends, recent developments, trends etc
9. Be interview-ready. When you meet with the headhunter be well prepared, smartly presented and confident. They want to put forward candidates who can do the job but who also can perform well at interview
10. Never lie or exaggerate. Headhunters will check you out with previous employers, colleagues to check out your reputation, your reason for leaving etc. They are often better than the employer at sniffing out any inconsistencies in your stories
Headhunters are an important resource for executives seeking their next career move. However, you need to pull out all the stops in order to impress them and be prepared to wait while a suitable opportunity comes along. To this end, it is worth cultivating relationships with headhunters long before you actually intend to move role.

Summary
Name-drop to get you an introduction
Work on your visibility within your industry
Expect a longer-term pay off rather than an immediate one
Be clear and focused regarding your next career move
Prepare to be rigorously checked out and challenged
You may also be interested in the following articles; How to manage recruitment agencies
Corinne Mills is Managing Director of the UK's leading career management company Personal Career Management and author of the UK's no.1 bestselling CV book "You're Hired – How to write a brilliant CV".
Personal Career Management offer a free introductory meeting to find out how career coaching can help you with your particular career issue.
Back to blog
How do I find out more?
Call us on 0345 686 0745 or fill in our contact form and one of our team will be happy to contact you.
We offer a free, no-obligation consultation to discuss your situation and to find out more detail about how our programmes work.
Or Call Us on 0345 686 0745
Is being a bald man a disadvantage in business?
Article by:Corinne Mills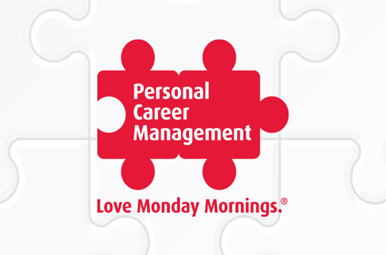 Email Etiquette When Sending Your CV
Article by:Corinne Mills
Useful career resources for Non Executive Directorships
Article by:Corinne Mills