Career Tips
Managing Recruitment Agencies
Job agencies are engaged by companies to find them suitable candidates. They may specialise in particular occupations or sectors or…
Article by:Corinne Mills
Job agencies are engaged by companies to find them suitable candidates. They may specialise in particular occupations or sectors or cover a specific geographical location. While many of the national recruitment organisations have high street branches, increasingly agencies conduct their operations via the internet using either their own recruitment websites or those most likely to be used by their target candidates.
Recruitment agencies can also pay a fee to the job vacancy websites to search through their database of registered clients for suitable candidates. Using keyword searches they can select a number of candidates meeting their criteria and contact them directly. This can be more time-efficient for them than having to deal with large number of applicants replying in response to an advert they have placed.
It is important to remember that agencies do not work for the candidates but for the employer. It is pretty irrelevant to an agency whether you fill the vacancy or someone else, as long as it is one of their candidates. So if you expect them to spend time promoting you, coaching you, looking after you, or even protecting your best interests if it affects their fee, then you will be disappointed.
If you make it as easy as possible for the recruitment company to sell you to an employer, then you will find yourself being put forward for roles. However, if you are unclear about what you want, are difficult to pigeon-hole or seen as difficult to deal with, then you may find yourself being overlooked even by the best recruitment agencies.
Here are some tips on dealing with recruiters which will enable you to become one of their preferred candidates.
Recruitment Agency Top 10 Tips:
Respond quickly to a recruiter's telephone call or email as they may be competing to get their candidates considered by the employer ahead of those of a rival agency's
Agencies like candidates who are looking for roles that are consistent with their previous work history and therefore easier to sell. Make sure that your CV sells you as an obvious choice for your target roles
If you are looking for a career change, then unless you can persuade them that you are a better candidate than the more obvious candidates, they are unlikely to put you forward
Agencies have fee targets to reach and their priority is the customer who is the employer, not you. Do not expect them to work on your behalf – they won't.
When applying on-line to an agency for a particular role, ensure that your CV includes lots of appropriate keywords such as those featuring in the advert and job description. These keywords will be used to select candidates with the right expertise from the database
If a job advert sounds too good to be true, then it probably is. Don't be surprised if you are told that this job has been filled only to see it resurface at a later date. Even though it is against the REC (Recruitment and Employment Confederation) code of practice, agencies use fake jobs as a way to attract good candidates for potential vacancies in the future
You should never have to part with any money to a recruitment agency. It is unlawful for anyone to charge you a fee or commission to get you a job. The only exception is in the entertainment and modelling sector where they will actively promote you
Go for roles that you want. While the recruitment agent may be very persuasive, do not be pressured into considering a role that you know you don't want. It is a waste of time for everyone concerned if you are put forward for a role that you never have any intention of accepting
Be honest and make sure grades, employment dates etc are accurate. Inconsistencies that are picked up by an employer will reflect badly on the recruiter and they may lose trust in putting you forward for future vacancies
Think beforehand about your salary requirements and check with the agency that these are realistic, they will have a good handle on market rates
Managing recruitment agencies summary
Pigeon hole yourself so they can sell you more easily
They can give good feedback on how realistic your aspirations and salary requirements are
Act quickly – they haven't got the time to mess around
Be interview ready as they may not put you forward if they think you are unprepared
It doesn't matter to them whether you or one of their other candidates get placed, so go out of your way to make it easy for them to put you forward
Corinne Mills is Managing Director of the UK's leading career management company Personal Career Management and author of the UK's no. 1 bestselling CV book "You're Hired – How to write a brilliant CV".
Personal Career Management provide a free introductory meeting to find out how career coaching can help you with your particular career issue.
Save
Save
Save
Save
Back to blog
How do I find out more?
Call us on 0345 686 0745 or fill in our contact form and one of our team will be happy to contact you.
We offer a free, no-obligation consultation to discuss your situation and to find out more detail about how our programmes work.
Or Call Us on 0345 686 0745
Reality-checking
Article by:Corinne Mills
Preparing for Interview
Article by:Corinne Mills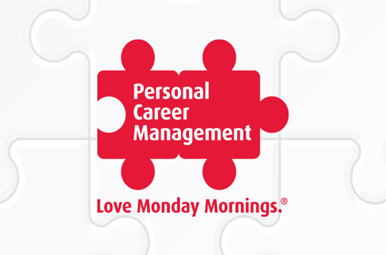 Useful job resources for the over 30s
Article by:Corinne Mills