Press
Ignites Europe – Skype interviews: How to lock eyes and shine
Skype interviews: How to lock eyes and shine Article published on 26 February 2013 By Alex Padalka Video calling, such…
Article by:Maria Stuart Skype interviews: How to lock eyes and shine
Article published on 26 February 2013
By Alex Padalka
Video calling, such as through Skype, is a cost-effective method asset managers can use during the hiring process, but it is not without pitfalls.
Understanding the technology and careful preparation can help both the interviewer and candidate, experts say.
"If I'm interviewing face to face, we're going to have a relationship based on loads of different feeds by being in the same place; when you use Skype [one of the dominant players for video calls], you completely deaden that," says Simon North, founder of career consultancy Position Ignition.
"It's actually harder with Skype, so you have to plan it."
It is essential to treat a video interview as professionally as a personal meeting and not approach it in a laissez faire manner, says David Jackson, managing partner at headhunting firm Stone Executive.
From grooming to proper dress, the candidate should step into a Skype call as if into an office.
Picking the right room is equally important. While many home offices are based in the living room or kitchen, it is important to find a private area where no one – not flatmates, children or the cat – can interrupt you. It is important to control the lighting as well, says Corinne Mills, managing director of consultancy Personal Career Management.
Candidates should also be mindful of their physical background and how it can impact their projection of professionalism.
"Ensure that the wall behind you is clean, with no posters or shelves with teapots and pans," says Victoria McLean, managing director of consultancy City CV.
And regardless of technical prowess, it is important to test-run the technology itself: ensure a suitable connection, position the camera correctly for optimal eye-level, and check how to turn on the microphone, Ms Mills adds.
An asset management journalist, who is also an avid online video calls user, recommends putting the Skype window as closely as possible to the webcam. This way, interviewees are able to make eye contact with their interlocutors.
While Skype has come a long way since the glitchy and jerky videos of 10 years ago, technical errors and bandwidth shortages do occur.
Ms McLean points out that it is important for candidates to speak up if they do not see or hear the interviewer, rather than struggling trying to understand the questions. Lee Higgins, an asset management career coach, suggests turning off the camera in such instances.
Mr Higgins also recommends a few test runs with friends or family. "The view is that people aren't quite themselves [on Skype]," he says.
Ms Mills and Ms McLean say the unnatural environment of the setup forces Skype users to nervously "fill their silences". Pausing is therefore important and can help with slower connections.
It is also possible to make the situation more natural. Briefly discussing the use of video conferencing can help, for example.
"Acknowledge the artificiality of all this," says Ms Mills.
Despite its challenges, video conferencing can increase efficiency and reduce costs.
Ms McLean points out that recording interviews allows several team members to later screen and discuss a candidate – without getting the "more senior guys" involved.
A video interview can also provide more information than a phone call. "Video makes a huge difference, and you can connect on a more personal level [than on the phone]," Ms McLean says.
She says that it is particularly important when speaking with a team rather than with HR. "In finance, you're going to be working with them 70 to 80 hours a week," she says.
Norwegian firm Skagen Funds uses its video-conferencing platform for screening potential candidates.
The method allows Skagen employees from Denmark or Sweden to participate on calls with candidates for positions in London or Amsterdam.
However, hiring managers and recruiters agree that despite its advantages, video conferencing will never replace face-to-face interaction.
Mette Helgevold Årstad, human resources manager at Skagen Funds, says "video conferencing is only suitable for getting to know each other in interviews, not the in-depth interviews", as it is "colder" and more distant than a face-to-face meeting.
"It's harder to catch nuances [when using Skype]. As English is a second language for many of us, it's easier to misunderstand each other without knowing it. Physical meetings are very much preferred," she adds.
For more articles like this one, go to igniteseurope.com . Ignites Europe is an information service of Money-Media, a Financial Times company.
Back to blog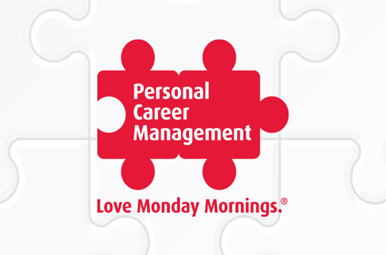 The careerist: Seeking a payrise
Article by:Maria Stuart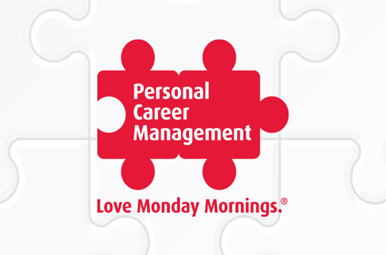 Picked out as best in the field by Telegraphjobs
Article by:Maria Stuart
BBC – How to land dream island job
Article by:Maria Stuart