Career Tips
Chronological CV Template
Corinne Mills is a highly regarded Career Coach, MD of Personal Career Management and has the best-selling CV book in the…
Article by:Corinne Mills Corinne Mills is a highly regarded Career Coach, MD of Personal Career Management and has the best-selling CV book in the UK 'You're Hired! How to write a brilliant CV'. Taken from her CV book please find below a template and example for a chronological CV.
For information on when you might use a chronological CV please click here.
A downloadble CV template is available here.
---
Template to format a chronological CV
Name
Address
Mobile Tel. No. or Home No. if appropriate
E-mail Address
Career Profile
Describe yourself using the same or a similar title to the job you are applying and give details of your experience in the sector.  Follow with a few lines (approx 3-5) which summarises what you have to offer in relation to the job e.g. key skills and experience.  Include a mix of technical, professional and softer skills.  Include prestigious brand names, awards etc.   Your profile is the most important part of your CV and it should encourage a prospective employer to read further.

Career History
Most recent job title                    Organisation                     Date (year to year)
If the organisation you are applying to has similarities with your current one, then include a brief description, 1-2 sentences on the company, its size, products, location, etc to draw out the parallels
Do not write your job description here – cherry-pick skills and duties and personal qualities relevant to the role being sought
Describe your key achievements in your last post bearing in mind the requirements for the job you are applying for. Quantify those achievements – what difference did it make to the organisation?
Previous job title                         Organisation                         Date
Previous job title                         Organisation                         Date
Go back 10-15 years unless a previous job to this still has relevance to the job for which you are applying.  You can give fewer details the further back you go.  Try not to repeat yourself.  If you are in danger of doing this a functional CV may be more appropriate.
If you need to talk about a period where you had several jobs but do not wish to go into specifics you could group them together as "a variety of roles including abc, def, ghi that enabled me to develop particular skills in….…..".
Qualifications and Training
List relevant professional qualifications/memberships first e.g. MBA, CIMA.
Higher academic qualifications should be listed before others unless lower qualifications are of more immediate relevance.
School qualifications do not need to be included on the CV where you have higher qualifications.
Training can be a separate heading.  Do not list all training courses but do include those that may have a direct benefit on new employers' e.g. first aid, project management.  Remember training does not have to take place in a classroom to have value e.g. distance learning, e-learning

Additional Information section of a Chronological CV
This section can be used to include any information that will show you in a good light as a candidate.
You might like to include any voluntary work that you do e.g. school governor or hobbies that will be of interest.  If you are more "mature" in years, you can use this section to show that you are fit, energetic and up to date.  If you are early in your career, then talk about outside activities which show the kind of skills, hard work and commitment that they are likely to be looking for.
You can include language skills, clean driving licence, inventions, and achievements outside work where they are either directly relevant or impressive in themselves e.g. running a marathon
A chronological CV should be no more than 2 pages long unless you need to include lists of publications or research.
---
Example of a chronological CV
Malcolm Mason
Address: 1 The Avenue, Anywhere, LB1 XYZ
Tel: 020 888 4444
Mobile: 0777 777 666
E-mail: mm@hotmail.co.uk
Personal Profile
Commercial manager and CIMA qualified accountant, with over 10 years experience of working within health sector organisations which are undergoing merger and acquisition.  Track record of adding significant value to organisations as a result of rigorous analysis, creative problem-solving and identifying lucrative business opportunities which would otherwise have been missed.
Employment History
Regional Commercial Manager           XYZ Healthcare Ltd           2006 to date
Responsible for financial performance of 10 hospitals with combined turnover of £65 million for XYZ, one of the largest private healthcare providers in the UK
Met service delivery targets and budget for all the hospitals under my remit
Identified 'Anytown' Hospital as a key target acquisition and as a key member of the bid team, succeeded in acquiring it for £2 million less than requested purchase price
Negotiated and agreed fees with hospital consultants.  This was a sensitive issue that was crucial to the continued effectiveness and profitability of the organisation
Devised strategic plan for continued growth based on in-depth bench-marking exercise which was adopted by the Board
Improved the user-friendliness of the financial information available to department heads and supported managers in developing action plan
Negotiated new service level agreement with cleaning company which addressed service shortfalls and provided on-going monitoring to ensure service standard
Business Analyst             ABC Insurance              2001 – 2005
ABC Insurance is an international insurance company with a turnover of £300 million providing diverse insurance products.  My role was to grow the financial performance of the new health insurance segment of the business.
Wrote strategic plan for expansion into private healthcare market which was approved by the Board and subsequently brought in over £10 million profit into the company within the first year
Handled the selling of the unprofitable LMN business preparing all due diligence paperwork, TUPE transfer etc
Trained new departmental heads in financial management and organisational financial processes
Led cross-organisational working group to review service delivery resulting in implementation of several recommendations including re-contracting with NHS providers
Management Accountant               RST Group           1997-2001
Responsible for financial accounting processes for the rapidly expanding RST Group.  They grew from £10 million revenues to £65 million within the 4 years I was with them
Integrated over 10 new corporate acquisitions into Haven's financial processes
Trained and briefed staff in financial operating procedures
Worked closely with managers to set realistic budgets and delivery targets built on well-researched projections
Involved in financial accounting for all start ups, acquisitions, extensions, new builds, conversions and product development strategies of the new business growth team
Prepared and presented business cases and investment appraisals to the investment committee which led to the development of 2 brand new services, one of which has since become responsible for over 20% of total revenue
Revised internal audit procedures and conducted regular internal audits
Financial Consultant                     LMN                1994 – 1997
Worked for LMN on several financial projects within the Health Care Sector
Conducted financial review and assisted in strategy formulation for several NHS Primary Care Trusts
Worked in compliance roles on several projects including blue-chip companies such as DEF and GHI
Qualifications:
CIMA qualified                  (first time pass)
BSc Applied Physics         Country University (2:1)
IT skills:
Advanced Excel, Pegasus, Aggresso, Microsoft Office, SQL
---
How do I find out more about chronological CV planning?
Corinne's new edition of her CV book has recently been updated to include an extended chapter on social media and how to use it to your advantage to market yourself, manage your web-presence and your online reputation. You can purchase Corinne's book via Amazon.
If you would like to find out more about our career coaching services, including CV plan advice, we offer a free, no-obligation career consultation where you will have an opportunity to discuss your career situation and find out more about how we can help.
To book an initial meeting or to discuss your requirements over the phone, call us on 01753 888995 or complete our online contact form.
Back to blog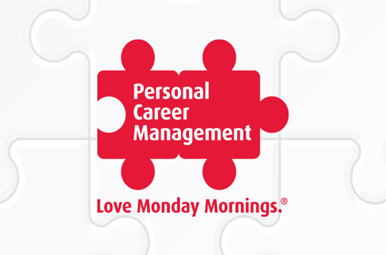 Women in Business: How to get ahead in your career
Article by:Corinne Mills
How to use Twitter in your Job Search
Article by:Corinne Mills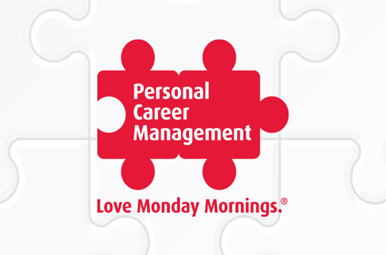 Techniques to writing your CV
Article by:Corinne Mills