Career Management
How to prove you are a leader, whatever your position
Making the move from 'doing' to 'leading' is one of the toughest transitions you'll make in your career. Whether you're…
Article by:Corinne Mills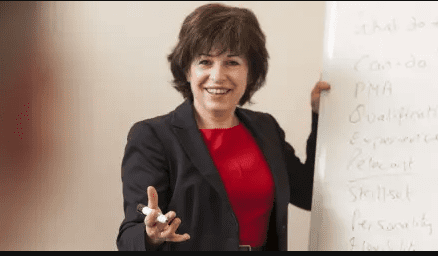 Making the move from 'doing' to 'leading' is one of the toughest transitions you'll make in your career. Whether you're a star team player about to be promoted into your first managerial role, or looking to make your next career move, here's how to prove you've got leadership skills.
1. Communicate with clarity
Effective leaders motivate people to work towards the same goal. If you know what needs to be accomplished but can't clearly and succinctly describe that to others, there's a problem.
'You need a vision of what you are trying to do and how,' says Simon North, founder of Position Ignition (www.positionignition.com). 'You need to explain this vision to your people regularly. It will never be enough, so find every way to reinforce your thinking,'
Demonstrate your leadership potential by making the complex simple. 'Whenever things are uncertain, be the person who seeks to clarify the situation and ensures that everyone understands what needs to be done,' advises Corinne Mills, Managing Director of Personal Career Management and author of Career Coach.
2. Get things done
You might have good ideas and be able to deliver an impressive speech, but do you implement new processes and actually make things happen?
'Deliver on your work objectives,' advises Corinne. 'Improve things. Make changes for the better. The more you are seen as a do-er, not just a talker, the more seriously you are likely to be taken as a potential leader.'
Visibility is vital to demonstrating leadership skills, so make sure your hard work is noticed. 'Report progress on how things are going and what achievements your team is making,' adds Simon.
3. Use your Leadership Skills to tackle the tough stuff
New managers often look for quick and easy wins but if you really want to make your mark, be prepared to get your hands dirty.
'Show your willingness to tackle tricky problems which may have deterred others. Everyone can do the easy stuff – it's the hard stuff that proves your capabilities,' says Corinne.
You don't have to be in a management position to take on the tough stuff. Proving you can handle a challenging client or solve a complex problem will mark you out for promotion.
4. See the bigger picture
Making the move from star performer to successful team manager is rarely easy. You know how to do your job brilliantly (that's what got you promoted) but as manager, your role is to help others do their job well and ensure the team functions effectively.
Demonstrate that you've made the leap by seeing the bigger strategic picture, rather than just whatever task is at hand, suggests Corinne.
'For instance, talk about how a particular work activity relates to overall business objectives or trends within your industry.'
5. Be a nice person
You don't need to be a senior manager or CEO to adopt an 'open door' mentality. When someone on the team contributes or achieves something great, celebrate it. And if someone comes to you with criticism, give them a fair hearing.
'Don't be afraid to show your vulnerability,' advises Simon. 'No one is that brilliant and you will make mistakes and misjudgements. And remember to say thank you – a lot.'
6. What makes people tick?
The best way to develop leadership skills is to take on a management challenge, whether or not you're in a supervisory position. Is there a project you could accomplish by leading others, rather than doing the work yourself?
Once you have your manager's backing, recruit team members by showing what's in it for them. For example, does the project offer them the opportunity to showcase their pitching skills or creative abilities? 'Know your people well – what they want and what they are best at doing. Then you can utilise them well,' says Simon.
Don't simply dish out tasks. Encourage the group to set clear goals for the project instead. Ask questions like "who would be best placed to do x?", "how should we measure success?" and "What steps do we need to take to make that happen?" Once roles are assigned, coordinate, direct, and oversee everyone's efforts – and remember to report the successes of the team, not just you as leader!
7. Prove you can manage conflict
Knowing what makes other people tick is an important leadership skill, whether people on your team, a client or senior manager, it can also help you build good relationships.
'Leaders need to be adept at managing conflict so if there is a difficult customer, tricky colleague or a problematic supplier, then show that you can be assertive and maintain a good relationship,' advises Corinne.
Try to speak the same language as others – if you're facing an unhappy client who is analytical, adopt a logical approach and list what changes will be made. If you're dealing with someone emotional, emphasise the positives and ask how they feel about things. When you speak the same language, people are more likely to feel listened to and understood.
---
Contact Us
Personal Career Management specialise in helping people successfully manage their career.
Working on a 1-1 basis with a career coach we help our clients to make clear career decisions, support them through career change, help put together a job search strategy and provide support through redundancy.
For more information about our career coaching and outplacement services please contact us on 01753 888995 or fill in our online contact form.
Back to blog
How do I find out more?
Call us on 0345 686 0745 or fill in our contact form and one of our team will be happy to contact you.
We offer a free, no-obligation consultation to discuss your situation and to find out more detail about how our programmes work.
Or Call Us on 0345 686 0745
All I want for Christmas is a new career!
Article by:Corinne Mills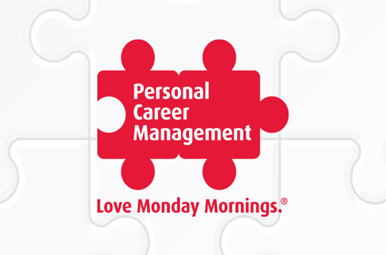 How to Transform your Career: Guardian Masterclass
Article by:Maria Stuart
Career Management Workshops at Buckingham Palace
Article by:Maria Stuart