Coaching
Is hybrid working the new normal?
Not so very long ago the phrase" I'm working from home tomorrow" was usually reserved for the minority of workers…
Article by:Colin Lloyd
Not so very long ago the phrase" I'm working from home tomorrow" was usually reserved for the minority of workers and was greeted with eye rolls and references to catching up on Cash in the Attic episodes from the majority of office-bound staff.
Some workers have always been remotely based and only made occasional visits to the office for meetings and socials and they were generally speaking treated with suspicion by "proper" office staff. The view being they had an easy time of it and probably spent all day in their pants eating cereal straight from the box and occasionally making a phone call or sending an email.
The reality is much different, apart from the dress code bit, as a lot of people found out in 2020.
Working from home isn't anything new, going somewhere to work is a relatively modern development stemming from the start of the Industrial revolution about 200 years ago. Prior to that pretty much everybody was either working on the land or working from home in family units. Funny that we have now gone full circle with employers having found out from the pandemic that many roles can be done remotely with no loss of productivity.
Figures from the ONS give us the following picture from the start of the pandemic:
In April 2020, 46.6% of people in employment did some work at home.
Of those who did some work from home, 86.0% did so as a result of the coronavirus (COVID-19) pandemic.
Of those who did some work from home, around one-third worked fewer hours than usual (34.4%), and around one-third worked more hours than usual (30.3%).
Women were slightly more likely to do some work at home than men, 47.5% and 45.7% respectively.
People aged 16 to 24 years were less likely to do some work from home than those in older age groups.
Occupations requiring higher qualifications and more experience were more likely to provide homeworking opportunities than elementary and manual occupations.
Now things are coming back to something like a normal we recognise will these trends continue, will we go back 200 years and sit round in small family units in our pants making things?
Err….No
The interesting thing from the ONS figures is what maybe an obvious point that working from home isn't suitable for every role – who knew?
Also it isn't suitable for every individual some people work better in an environment where they are able to share thoughts and ideas. Some people like being around other people and thrive on the buzz of a busy open plan office. Others don't, they need peace and quiet to work at their best and either don't need or want the interaction with Jenny from HR or run the risk of Keith from Accounts stealing their sandwich from the fridge.
Going forward there will need to a middle ground with flexibility for both employer and employee where both the role and the individual are suited to home working. There also needs to be consideration for hybrid working, that is some time spent at home and some time spent in the office. So, what might that look like?
Again, flexibility is the key. There isn't a one size fits all, be it one day at home, four in the office or 2/3 or 3/2 but there is a Goldilocks formula for each individual role and for each individual, something which is just right. It will be a case of trial and error and it will be different for roles and individuals.
Is there a strong enough business case for organisations to embrace large-scale hybrid and or remote working and for it to be more than a short-term response to the pandemic?
What's in it for the employer
A more flexible and agile workforce
Improved staff retention and greater staff loyalty.
Easier to attract new talent, home working can be offered as an incentive.
Increased productivity.
Increased staff motivation as staff can feel more trusted.
Improved staff health and wellbeing
Financial benefits no need for expensive offices and associated costs
Better work/life balance – happier employees tend to perform better
Technological advances mean it is easier and more cost effective than it has previously
Less sickness absences
We already know home working doesn't suit every job nor does it suit every individual so what are the other potential downsides?
Potential downsides of working from home
Staff can feel isolated
Difficulty monitoring performance
Home distractions.
Potential burnout the boundaries between work and home can be come blurred leading to an "always on" mindset.
Cost of working from home kit – can mount up if it's for every employee
Problems with staff learning and development
Protection of Information and its security.
Decreased staff morale – it can be harder to maintain team spirit when employees are working at home on their own.
Poor broadband speeds
If employers and employees have the energy and commitment to finding the hybrid Goldilocks model on an individual basis then this 200 year old way of working can be part of the new normal whatever normal is.
Written by Colin Lloyd
For more information and to find out how we can help you please contact us on 01753 888995 or fill in our online contact form.
Further reading – Is working from home the new normal?
Back to blog
How do I find out more?
Call us on 0345 686 0745 or fill in our contact form and one of our team will be happy to contact you.
We offer a free, no-obligation consultation to discuss your situation and to find out more detail about how our programmes work.
Or Call Us on 0345 686 0745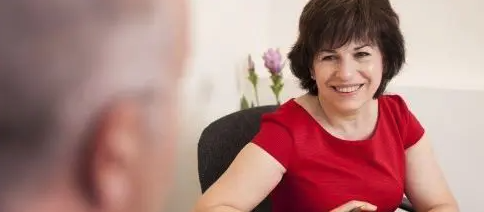 Career Advice for grown ups
Article by:Corinne Mills
Will Covid-19 mean working from home becomes the norm?
Article by:Corinne Mills
CFA Society presentation: Winning Interview Skills
Article by:Maria Stuart