Jobs and Employment News
The Milton Keynes Job Market: Economic Outlook
Milton Keynes Job Market 2014 – 2015 The employment level in Milton Keynes is increasing and the unemployment rate is low and falling.…
Article by:Corinne Mills Milton Keynes Job Market 2014 – 2015
The employment level in Milton Keynes is increasing and the unemployment rate is low and falling. However, Milton Keynes Council remains committed to assisting in growing the Milton Keynes economy, creating jobs and ensuring that Milton Keynes is open for business.
The latest employment statistics show that the number of employees in Milton Keynes rose from 144,400 in 2012 to 154,300 in 2013, an increase of 9,900 employees (6.9%) in a year.
This news highlights the stability of Milton Keynes economy, with job creation and the overall economy being very strong. There have been many different factors for this improving economy, including major organisations opening in the area, excellent transport links and increased development of work spaces and towns.
Milton Keynes is a dynamic and growing town and the scale and pace of growth, powered by investment in housing and employment, is a rarity in the UK.
Many major retail organisations are relocating their main distribution hubs to the area, including leading UK retailers John Lewis and River Island. Other major business occupiers include Amazon, Volkswagen, House of Fraser and Cadbury. These companies have helped increase employment levels in the area and continue to ensure Milton Keynes will remain a strong area for business development in the next few years.
Duport Associates Ltd, a leading UK company formation agent, which registers around 10,000 new companies each year in the UK have recently produced a report which shows there were an impressive 757 new companies registered in Milton Keynes – more than any other quarter on record and a 16% rise on the previous year.
A recent survey from the Chamber of Commerce Training and Enterprise stated that Milton Keynes was a very good or excellent location for their business due to strong transport links and on-going development. According to the latest Milton Keynes Chamber of Commerce Quarterly, businesses are remaining confident with firms showing strong performances in the overseas markets.
There is evidence and recognition of Milton Keynes being the best place to work and do business, and this is clear in the following report carried out by Milton Keynes Council:
Milton Keynes has once again, for the fifth year in a row (2014), been applauded in the annual economic 'health check' from renowned independent think tank, the Centre for Cities.
Ranked in the top four nationally out of 64 cities for the ratio of private to public sector employment.
Our development plans indicate an overall population rising from 255,700in 2013 to over 300,000 by 2026, one of the highest growth rates in England.
Milton Keynes remained in the top five for the number of business start-ups in 2012.
The Milton Keynes economy (GVA) was worth £8.2 billion in 2011 and £8.7 billion in 2012 an increase of 5%.The value of goods and services produced within the borough is an impressive £58,900 per worker, the third highest in England.
Over £1 billion of private investment has been committed in the last decade, transforming the city's skyline with new architecture, developing the infrastructure needed and creating an unparalleled air of optimism throughout the city
Further jobs will be available within Milton Keynes soon, with Waitrose planning on opening a major new distribution centre in summer 2015. It is believed that this will create more jobs in the area, helping to improve economic growth. Network rail has opened one national centre in Milton Keynes and have relocated approximately 2000 workers from their other centres into the area. This was a huge expansion and led to many people moving their families into the area. Network rail supported their decision by saying "We chose Milton Keynes as the site for our new hub because it offers a fantastic way of life with all the amenities of a major city in the heart of the countryside. It is also ideally placed halfway between London and Birmingham." As well as many workers relocating to the areas, an additional 1000 jobs were created in the company. The influx of people this move has created has helped to front increasing economic growth in the area and has helped the economy to improve within the last year.
As development in Milton Keynes is increasing rapidly, there will be a need to expand office space in the next few years. Milton Keynes has a vast amount of land which has been ear-marked for continued development and expansion within the South East in the future. There have also been recent residential developments with approximately 4,800 new homes being built across the city centre, to withstand the influx of individuals coming to work in the region.
Milton Keynes is in a great location for distribution facilities due to its easy access to main motorways and rail networks. This has helped to secure Milton Keynes as one of the most rapidly developing areas in the UK.
Looking for a career coach in Milton Keynes?
Back to blog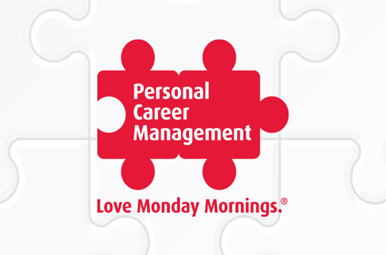 Secklow Sounds – Negotiating your Settlement Agreement
Article by:Maria Stuart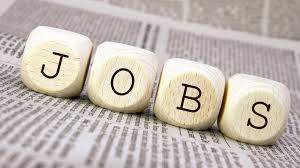 Record High Employment Rates Since 1971
Article by:Corinne Mills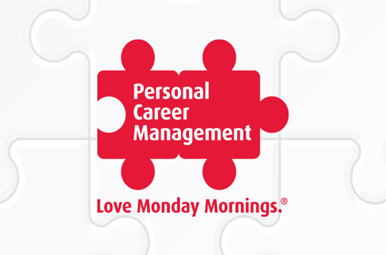 UK unemployment falls (April 2013 – June 2013)
Article by:Corinne Mills