Career Tips
5 Career Tips to Survive Blue Monday
The third Monday in January is known as Blue Monday, it has been labelled as the most depressing day of…
Article by:Corinne Mills

Brighten up your Blue Monday with our top 5 Career Tips
The third Monday in January is known as Blue Monday, it has been labelled as the most depressing day of the year. It's hardly surprising when the Christmas festivities seem like a distant memory. The cold weather and dark mornings make us want to stay in bed and we are in desperate need of some sunshine to replenish our vitamin D.
If you are feeling low about your job, then here are some tips on how you can inject some positive energy into your working life to help you over that January slump and reinvigorate your career for the rest of the year too.
Help! I'm feeling overworked and overwhelmed
If you are struggling, then your manager needs to know. Far better to flag up issues in advance rather than wait until after you've either failed to deliver or made yourself ill.  Share with them what you are finding tricky and suggest some practical ideas about what might help. For instance, maybe more realistic deadlines are needed, additional training or you just need some uninterrupted time working at home where you can get things done. Hopefully, your manager will listen and be supportive and you will feel much better.  However, if not, then at least you've tried – and that may be confirmation that it is time to dust off your CV and look for something else.
I want something completely different, I just don't know what
Treat this as a fun research project to explore your career options.  Check out the different careers on the National Career Services website.  Look at the careers pages of organisations and professional associations that interest you.  Type into recruitment sites like Guardian Jobs, the type of skills you want to use, the sector and the salary you need and see what comes up as a suggestion.  Use LinkedIn to check out the profiles of people working in the kinds of roles and organisations you are interested in, to see their career paths.  Once you have found a role that appeals to you, talk to people who work and recruit in that field so you can find out what the day to day job involves and whether this is a job you could step straight into. It would also highlight where you may need to plug some gaps or take a stepping stone role to get there.  If you get stuck, then you can always get help from a career coaching company like Personal Career Management, or buy a copy of "Career Coach. How to plan your career and land your perfect job" which is a great self-help career coaching guide.
I'm frustrated at my lack of career progression in my current company
The promotion possibilities in your organisation may be limited but there are always opportunities for career development. Talk to your boss about how you can develop your skills. This might include taking on new tasks, work-shadowing, training or mentoring, putting yourself forward for new projects or even suggesting your own project such as undertaking a competitor comparison or revamping a user manual.  There are also lots of things you can do outside of work to increase your capabilities such as online courses, helping with charity events, community causes or even setting up your own business.
I don't like working for someone else
Maybe it's time to venture out on your own.  This could be starting your own business, purchasing a franchise or working freelance so you have a number of clients rather than just one boss.  Perhaps there's a small business that you could run alongside your current job, for instance, property rental, graphic design or home tuition.  This would be a low-risk way to test out whether this is something you want to do full-time.  Start researching the possibilities by looking at which companies or individuals are already in the market, what they offer, how much they charge etc.  Then draw up your own business plan to assess its feasibility.  Many of the banks have very good information and resources on setting up your own business including business plan templates.
Where do I start if I want to improve my career prospects in the New Year?
Firstly you need some deep thinking on what you want to be different and why.  Then research your options and make a clear decision on what you want next.  This will help you focus on the conversation with your manager and your job search if you are looking for a new external role.  It's also very useful to create a career plan where you can itemise all the steps you need to take in order to achieve your career goals, for instance, tailoring your CV for particular jobs, updating your LinkedIn profile.  Get as much advice and help as you can on how to persuade your boss and market yourself to external recruiters.  This might be through working with a professional career coach, reading career self-help books like "You're Hired! How to write a brilliant CV" or online articles.
As you start taking action and ticking off the tasks on your career plan to-do list, you are taking positive steps to create the working life you want, and that is the very best remedy for the January blues.
For information on how Personal Career Management can help you make clear and smart decisions about what is next in your career, please contact us on 01753 888995 or fill in our online contact form.
Our coaching team are all highly experienced, trained career management specialists with impressive professional track records in career coaching and outplacement support.
You might also find these other articles really useful:
How to successfully manage your career and tackle the job market
This article was also republished on LinkedIn
Back to blog
How do I find out more?
Call us on 0345 686 0745 or fill in our contact form and one of our team will be happy to contact you.
We offer a free, no-obligation consultation to discuss your situation and to find out more detail about how our programmes work.
Or Call Us on 0345 686 0745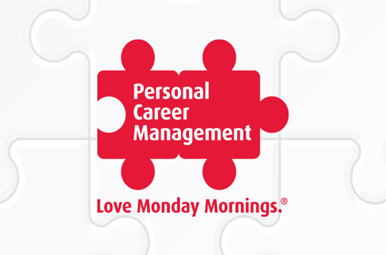 Resources to help you start your own business
Article by:Jonathan Mills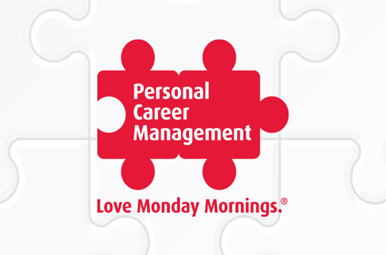 Career Break – Getting back on your feet
Article by:Corinne Mills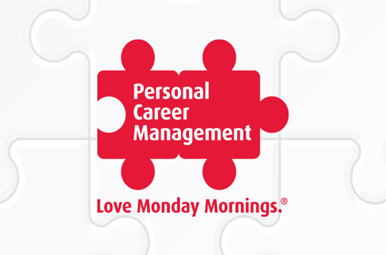 Body language tips for job interviews: Actions speak louder than words
Article by:Corinne Mills