Career Tips
Career Change and Job Search Advice for the over 50s
We're all living and working longer and it's estimated that by the mid-2030s people aged 50 and over will comprise…
Article by:Corinne Mills We're all living and working longer and it's estimated that by the mid-2030s people aged 50 and over will comprise more than half of the UK adult population.  However, despite this, some mature candidates worry about being viewed as "past it" by employers.
As with any job application, first and foremost you have to prove you can do a great job for the employer.  However, here are some other tips to counter any potential negative preconceptions about older workers.
Take off your date of birth from your CV and dates of early education. Consider a functional CV rather than a chronological one so that your employment dates are on the second page. You don't need to include all of your work history if it goes back a long way. Your early career history can be omitted or roles grouped together
Employers don't want someone who will just coast in the job. Talk about being motivated to do the job and work for that organisation so that you counter any pre-conception that you might just be looking for any job to eke out your pre-retirement
Talk about recent professional achievements rather than glories from the past to emphasise that you are still professionally focused
Show energy and drive by using positive action words in your CV and at interview, like "created, initiated, developed…" and pay attention to your physical fitness and posture to reinforce the impression that there is plenty of life and sparkle left
Make sure you are bang up to date with technology and developments in your field by talking about training courses, conferences, reading, trends, newspaper coverage. This will show that you are genuinely interested, committed to continuous learning and up to speed with current challenges
Emphasise your adaptability and flexibility with examples of where you have been involved in organisational change management and how you contributed to this e.g. learning a new system
Look the part at interview and in your LinkedIn photo. It's not a beauty contest but you need to look contemporary, not old-fashioned.  It might be time for a new interview outfit and haircut
If the interviewer is much younger than you then be careful not to fall into a parent/child type of interaction or one where you become the boss mentoring a junior protégé. Keep an adult to adult relationship dynamic, one where you are supportive and helpful, without being patronising
If there has been clear evidence of age discrimination, then you can always pursue a legal claim. See acas.org.uk for more information
Personal Career Management work with many individuals who are 50+ and want to make a career change, some want to explore career options and may also need help with their job search including CV writing, interview training and help with building their online presence.
We provide a range of career change programmes that help you to establish what next in your career and support you with your job search campaign.
Contact us to arrange your free introductory meeting to find out more.
Error: Contact form not found.
You might also be interested in the following articles:
Useful job resources for the over 50s
How to use LinkedIn in your job search
Back to blog
How to use Facebook in your job search
Article by:Corinne Mills
5 Career Tips to Survive Blue Monday
Article by:Corinne Mills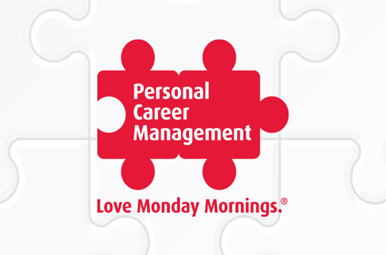 Chronological CV Template
Article by:Corinne Mills