Career Tips
Using LinkedIn in your Job Search
Your CV is normally only seen by those to whom you have either sent it directly or by recruiters who have…
Article by:Corinne Mills Your CV is normally only seen by those to whom you have either sent it directly or by recruiters who have paid for access to the candidate database of a recruitment website. By contrast, LinkedIn is a website that enables your online CV and business profile to be seen by the wider world. It puts your CV into the public domain.
You can choose to restrict the information about you that is available publicly, but this rather defeats the object of being on there in the first place if you are looking for your next role. While some people may feel uncomfortable about sharing their CV information in this way, if you are not one of the other 332 million users on the site, then you are missing out on a great opportunity to advertise yourself to prospective employers. This is because recruiters and head-hunters will use LinkedIn to search for candidates for particular jobs and then approach them directly.
Ingredients that are essential to creating an attractive and persuasive CV profile on LinkedIn
In the free text section on LinkedIn where you describe yourself, make sure that it is appropriate to the kind of role you are looking for next and includes examples that prove your relevant capabilities.
As shown in your CV, your LinkedIn profile gives you the option to include details of your employment history and skills. Treat these in exactly the same way as your CV by ensuring that it is achievement focused, showing how you have added value to your organisation rather than just providing a list of factual information about dates and duties.
Potential employers who have shortlisted your CV will look at your LinkedIn profile to ensure there is no discrepancy between the two. Make sure they are consistent.
Your current employer, colleagues, business contacts, peers, etc. can all look at your profile. Ensure that any claims you make regarding your achievements, all dates, educational qualifications, etc. are accurate otherwise they might be challenged by someone who knows otherwise.
It is recommended to include a photo on your LinkedIn profile. It should represent an appropriate professional image of you. It is worth getting the photo taken professionally as a poorly lit, out of focus or slightly skewed picture will do you no favours.
Ensure that you use relevant terminology and keywords throughout your LinkedIn profile page so that recruiters using these search terms to find potential candidates will find you.
So far, your LinkedIn profile is pretty similar to writing an online CV. However, the digital technology aspects of LinkedIn job search offers some other useful features.
Endorsements. Companies often use positive feedback from customers to persuade other potential buyers. LinkedIn takes this idea and allows you to include personal testimonials. Ask people you know, whether it is your manager, colleagues, customers, suppliers or friends to write a few positive words about your work capabilities on your LinkedIn page. You can make suggestions for the kind of thing you would like them to write to keep them on-message with the image you are trying to portray. But the fact that another individual has taken the time to write positive things for and about you will be viewed by others as an indication of credibility and authenticity.
Supporting information. Your LinkedIn profile can include other materials that you feel will help you stand out from other candidates such as videos, PowerPoint presentations, links to websites and blogs. If you are a creative professional such as a graphic designer, and want the viewer of your LinkedIn page to see examples of your work, you can also append a creative portfolio display using one of their applications.
Connections. LinkedIn is a fantastic tool to help you build a structured business networking grapevine. You can search for anyone that you know, either in a work or personal context, and link up with them electronically so that you can swap information, ideas and updates. If you are interested in a particular company, then you can also search through LinkedIn to see who you know who works there and send them a message.
Activity updates. Rather like Twitter, you can send short messages from your LinkedIn page that will be sent to all of your LinkedIn connections. The aim is to use this as part of your own personal PR campaign to remind people about you and what you can offer. Use it to share news about any business successes, events or feedback from a happy customer. You can also send out comments or questions on current topics to encourage a dialogue with people in your network.
LinkedIn groups. There are thousands of groups on the site for every professional niche. Some of these groups are open to anyone who shows an interest while others have exclusive criteria. Join groups that are relevant to you. Introduce yourself to the other members of the group and participate in discussions where you feel you can add a useful perspective and/or want to engage with particular users. recruiters, employers and managers will also be members of this group and if there is someone that seems to be of interest, then they may well click onto your full LinkedIn profile to find out more about you.
Advertised jobs. LinkedIn features job advertisements and you can set up email alerts and apply directly for jobs via the site.
Premium services. Basic membership of LinkedIn is free but you can upgrade your account if you wish to access additional features such as the ability to send 'in-mails' to members you don't know. The upgrade is especially suitable for those who are themselves recruiters or who are using LinkedIn for business development purposes.
Job Search App. The LinkedIn Job Search app for iPhone or Android provides a one-stop shop for your job seeking needs. Whether you are actively on the hunt for a new role or just keeping an eye out, the new app comes packed with the core LinkedIn features you've come to rely on to help manage your job search.
LinkedIn is not a replacement for a conventional CV but it has become a very useful, if not essential, complement to it. If you are, or aspire to be, in a professional role then you must join, as recruiters who receive your CV will check to see if you are also on LinkedIn. If you are not, they will assume that you are either technologically outdated or perhaps have got something to hide.
The LinkedIn site has lots of advice and guidance about how to get started on LinkedIn and updates on new features. See www.LinkedIn.com, for more information.
For help with your LinkedIn job search and how to tackle the job market and secure the role you want contact us by filling in our contact form or call us on 01753 888995.
Don't forget to join the Personal Career Management LinkedIn community for latest news, updates and job postings.
https://www.linkedin.com/company/personal-career-management
Back to blog
How to leave work on time
Article by:Corinne Mills
What are the advantages of advertised jobs?
Article by:Corinne Mills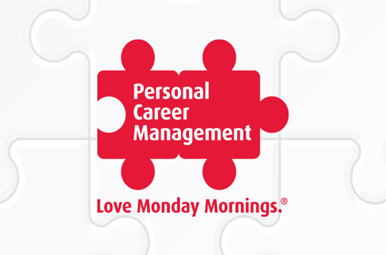 Career 'Give and Take'
Article by:Corinne Mills