Career Tips
Using Social Media to help your Job Search
There has been an explosion in the popularity of on-line communities where people can network, exchange information and ideas as…
Article by:Corinne Mills
There has been an explosion in the popularity of on-line communities where people can network, exchange information and ideas as well as advertise their wares.
An on-line presence on sites such as LinkedIn has become essential for any business professional who wants to be visible to others in their business community. LinkedIn also has many sub-groups that are occupational or sector based. These act not only as an invaluable information grapevine, but are also the hunting ground for recruiters looking to source candidates.
Exclusive networking sites such as those run by your professional institute, educational alumni or business memberships are also useful forums to join.
How to advertise yourself on a Social Media Site
Many of these sites suggest you use one of their on-line CV builders. This will gather and display information on your career history, qualifications etc. Do not be misled into taking an informal approach to selling your skills. Do the full sales pitch in your profile and use lots of key words relevant to your role or industry, as this is how recruiters will search for suitable candidates.
You can also usually include a link to a personal website page if you have one so that people can find out more about your work and what you do.
Some of the sites also let you add recommendations from other people. It's great to have some testimonials attached to your profile as they can be a very powerful endorsement of your capabilities.
Add a good quality, business-orientated photograph to your profile and avoid jokey or casual photos which can send out the wrong message.
How to network via a social networking site

These sites have powerful search engines which can help you track down individuals and companies that are of interest to you. Use key words yourself to try and find individuals who can help you e.g. asking advice from someone working in a company that you would like to join.
You can also contribute articles, advice, opinions and questions on the discussion forums in order to raise your visibility in a particular area and gather information on a specific topic.
Where do I find the relevant sites?
Listed below are some of the key social networking sites. However, this is such a dynamic area that there are bound to be new ones emerging, merging or disappearing all the time.
Facebook
LinkedIn
Twitter
Google+
Pinterest
Also check out sites that are exclusive in terms of membership e.g. your educational alumni, professional institutes etc
A word of warning!
While social networking sites present excellent opportunities for recruitment, it also means that employers, both current and prospective, have become extremely sensitive to their employees' web-presence.
The public nature of many of these websites and discussion forums, means that any information you have posted under your own name, is potentially accessible. Even with privacy controls, it is impossible to guarantee control over who has access to your posted information and who does not.
It is very easy for HR professionals or managers to research potential candidates on the internet. They simply put your name in their preferred search engine. Why not try looking yourself up in this way. You may be surprised at what comes up. Some recruiters do this search as a matter of course. They may or may not tell you that they are doing so. You can understand from their perspective that it's desirable and convenient to conduct this check before hiring a new recruit.
Given that some social websites like Facebook are predominantly for social purposes, it is common for people to talk about their personal life. Do you really want an employer to know how you hated working for your last boss or see a photo of you drunk at a party?
Before you post any information in your own name on the web, consider whether you would be happy to have this information published in a national newspaper where your family, friends, current and future employers could see it. If not, then change it.
Summary
On-line social network sites have become an essential forum to advertise your skills
Aim to impress with a full sales pitch and testimonials
Use keywords so that recruiters can find you
Find others on-line who can help you
Raise your profile by participating in forums, asking questions etc
You may also be interested in the following articles;
Using Twitter in your job search
Using LinkedIn in your job search
How to Use Facebook in your job search
Personal Career Management provide a range of career coaching programmes that help you with your job search campaign and offer a free introductory meeting to find out more.
Corinne Mills is Managing Director of the UK's leading career management company Personal Career Management and author of the UK's no. 1 bestselling CV book "You're Hired – How to write a brilliant CV".
Back to blog
How do I find out more?
Call us on 0345 686 0745 or fill in our contact form and one of our team will be happy to contact you.
We offer a free, no-obligation consultation to discuss your situation and to find out more detail about how our programmes work.
Or Call Us on 0345 686 0745
5 reasons why you might be holding yourself back at work
Article by:Corinne Mills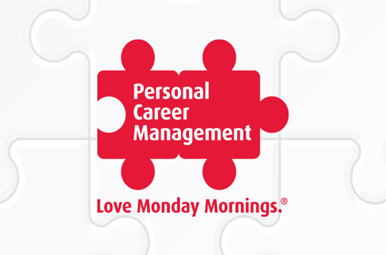 Top tips for job-seekers on tackling ageism
Article by:Corinne Mills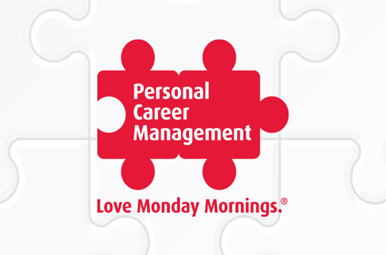 Why you should upload your CV onto YouTube
Article by:Corinne Mills