Career Tips
Useful job resources for the over 50's
If you are 50 and over and want to look at your career options you will find some useful online career resources…
Article by:Corinne Mills
Are you looking for a new career at 50?
If you are 50 and over and want to look at your career options you will find some useful online career resources below to help you make the transition.
Whether you have been made redundant, want a career change, want to establish the best jobs to retrain for at 50+ or simply need some extra resources to help you with your job search then we can help.
Recruitment Agencies and Job Boards
Skilled People
www.skilledpeople.com
Prime Candidate
www.primecandidate.org.uk 
Forties People
www.fortiespeople.com
Over 50's Career and Job Resources
Later Life – Job Opportunities and Resources
www.laterlife.com
The Age and Employment Network
https://taen.org.uk/
Directgov – Help for older workers and jobseekers
www.direct.gov.uk
Age UK – Career Resources and Career Advice
www.ageuk.org.uk/work-and-learning/looking-for-work/
No Desire to Retire
https://www.nodesiretoretire.com/
You can also seek help from a professional career expert who will work with you more closely in identifying the right role for you, helping you make your career transition and supporting you in your job search when you are changing careers at 50.
We offer a range of career coaching programmes to review your options and help with your job search. Some of the job search areas we help with are CV writing, interview training, cover letters, application forms, using social media in your job search and networking. Follow these links for more details on how career coaching and career change coaching can help.
Case Study – Career Change at 50
Siobhan Beatty had spent 22 years working for a financial services company.  She had set up the HR department and then achieve groundbreaking work in the area of CSR. However, the difficult economic climate meant that her role was made redundant. This left Siobhan, aged 52, wondering what she could do that would give her the creativity and satisfaction of her previous job. She wanted to do something completely different but wasn't sure if she was brave enough.
"I found it incredibly empowering working with Personal Career Management. I had a vision of becoming a teacher but I needed someone to interrogate me to see whether I was being practical. I was over 50, with three children and other responsibilities so I knew it was a big lifestyle change and a risk. My career coach really helped me to think this through and make sure it was right for me. I'm now teaching English and loving it."
Siobhan Beatty, Age 52
Get in touch by completing our contact form below or call us on 01753 888995 to find out more about our career coaching services for a change of career at 50 and to book your free introductory meeting.
Get in Touch
Error: Contact form not found.
You may also find the following articles interesting –
Top tips for job-seekers on tackling ageism
Career Change and Job Search Advice for the over 50s
Save
Save
Save
Back to blog
How do I find out more?
Call us on 0345 686 0745 or fill in our contact form and one of our team will be happy to contact you.
We offer a free, no-obligation consultation to discuss your situation and to find out more detail about how our programmes work.
Or Call Us on 0345 686 0745
Dealing with Headhunters
Article by:Corinne Mills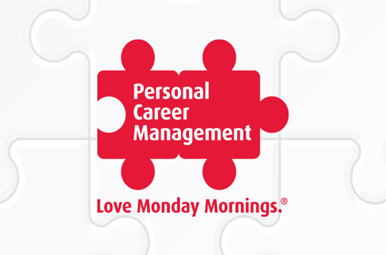 Career tips for HR professionals
Article by:Corinne Mills
5 Career Tips to Survive Blue Monday
Article by:Corinne Mills