Career Tips
Tips for managing redundancies over Christmas
Dealing with redundancies is challenging at any time, let alone during a global pandemic, furlough and in the run up…
Article by:Corinne Mills
Dealing with redundancies is challenging at any time, let alone during a global pandemic, furlough and in the run up to Christmas.
If you or your managers need to be the bearer of bad news in the next few weeks, then you may find the following tips helpful.
Stick to the book
It's essential to strictly follow legal requirements to reduce opportunities for conflict and any unfair dismissal or discrimination claims which could be time consuming, expensive and damaging to relationships. This includes appropriate consultations with the staff, trade union or employee representatives and the consideration of alternatives to compulsory redundancy which could include offering voluntary redundancy or alternative roles, recruitment freezes or reduced hours. You must be able to provide fair and objective criteria for the selection of staff for redundancy as the basis for the redundancy decision.
Communication
It's helpful to signal to staff and managers well in advance that there may be risks to jobs rather than keeping quiet until the decision is made. This enables managers to look creatively at their departmental spend and work streams to see if changes could be made that reduces the need for redundancies. It also means that some staff may start proactively looking for a new job and then leave a vacancy that can then be filled by a staff member who would otherwise have been displaced.
Separate the business decision and your personal relationship
When you are communicating the news about a redundancy try to depersonalise it as much as possible so that the individual doesn't see it as a critique of them and their value, but as part of a bigger picture about what the organisation needs. This also enables you to express your support for them as an individual even if they disagree with the decision.
Hand over
Where possible allow the staff member to do a proper handover, letting them tie up loose ends, complete things they may have started and helping them to feel they've discharged their responsibilities rather than abandoned them. This will enable a far smoother allocation of the work elsewhere and allows the individual to disengage psychologically from the organisation.
Use your emotional intelligence
Individuals will all react differently to being told their roles are being made redundant. Some will be confused, angry, accepting or even in denial. They are more likely to deal with this constructively if you treat them with respect and empathy and show that you want to be supportive. Thank them for their hard work, listen to them patiently, and find ways to boost their self-esteem as their confidence is likely to have taken a knock. See dealing with redundancy.
Practical outplacement support
Individuals greatly appreciate the opportunity for outplacement support. It helps with both the emotional and practical challenges of finding a new role and offers a structured process for helping them with their career transition. In making sure that the staff who are leaving are well treated, the organisation also protects its reputation and the engagement levels and morale of the remaining staff. The outplacement support can be provided as part of their personal exit agreement and could include coaching via Zoom, group webinar programmes or a blended approach including access to an online outplacement career support e-learning portal.
Personal Career Management are the UK's leading outplacement and career coaching provider and offer a variety of outplacement support and programmes typically ranging from £100-£5000 ex VAT.
We work with organisations as diverse as Buckingham Palace, Grant Thornton, the GLA, Museums and Visitor Attractions like the Tate and Natural History Museum, Manufacturers like Honda, Charities like Cancer Research and Age UK, Universities and Colleges like Bath University and City and Islington, Retail Organisations like Yankee Candle and Halfords, Fashion Houses like Chanel, Jimmy Choo and Karen Millen, Professional Institutes like the CBI and the Royal Institute of Psychiatrists as well as NHS organisations and Trusts including NHS England as week as Councils like Buckinghamshire County Council and Government departments.
If you would like to find out more about our outplacement or career coaching programmes then please give us a call on 01753 888 995 or contact us via our online contact form.
Click the link below to request an Outplacement Brochure including programmes and prices:
Request an Outplacement Brochure
Back to blog
How do I find out more?
Call us on 0345 686 0745 or fill in our contact form and one of our team will be happy to contact you.
We offer a free, no-obligation consultation to discuss your situation and to find out more detail about how our programmes work.
Or Call Us on 0345 686 0745
Using Social Media to help your Job Search
Article by:Corinne Mills
What to wear at an interview
Article by:Corinne Mills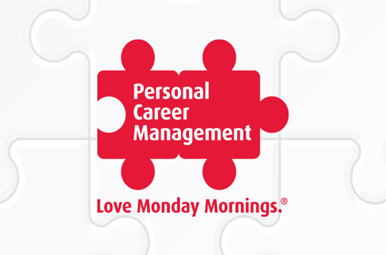 How to handle sexual harassment at work
Article by:Corinne Mills