Resources
Blue Monday: Fact. Fiction. But is it useful?
It's the start of a new year and you may have heard people talking about "Blue Monday". A term describing…
Article by:Corinne Mills
It's the start of a new year and you may have heard people talking about "Blue Monday". A term describing what's considered to be the most depressing day of the year, typically occurring in the third week of January.
History of Blue Monday
The origin of the term "Blue Monday" can be traced back to a 2005 press release from the UK travel company, Sky Travel. It claimed that "Blue Monday" was the most depressing day of the year based on an equation devised by psychologist Dr. Cliff Arnall. It's believed to be caused by a combination of factors such as the post-holiday blues, the return to work and school, dark winter days, and financial worries. This year there are also the industrial strikes, war in Ukraine and the cost of living crisis to contend with, which aren't likely to make the day feel any more positive.
Is it real?
While the term Blue Monday has been widely adopted and used by many organisations to promote campaigns to help combat depression on this day, there is no evidence that Blue Monday is actually any more or less depressing than any other day of the year.
Despite this, it's become a useful check-in point for raising awareness about what people can do to keep themselves personally and professionally in good shape for the year ahead.
At this time of year which always sees a spike of new CVs being uploaded to recruitment websites, here's our advice for anyone who is feeling fed-up career-wise.
How do I improve my career prospects in the New Year?
Get yourself organised and create a career plan where you can itemise the steps you need to take in order to achieve your career goals, for instance, ramping up your networking, undertaking training, or updating your CV and LinkedIn profile. Build in time to talk to other people on your action plan because they can often offer great career advice. This might be a friend or colleague or a professional career coach from a company like Personal Career Management.
As you start taking action and ticking off the tasks on your career plan to-do list, you are taking positive steps to create the working life you want, and that is a very good remedy for the January blues.
I want something completely different, I just don't know what
Exploring your career options can be exciting if you treat it as a fun research project. See what possibilities there are by looking at the careers pages of organisations and professional associations that interest you. Use recruitment sites like CVlibrary and type in the skills you want to use, the sector and the salary you need and see what comes up as a suggestion. Use LinkedIn to check out the profiles of people working in the kinds of roles and organisations you are interested in, to see their career paths. Once you have found a role that appeals to you, find people who work in or recruit in that field to find out more about what the job involves and whether this is a job you could step straight into or whether you need to plug some gaps first. The best-selling book "Career Coach. How to plan your career and land your perfect job" is a great self-help career coaching guide for those who are feeling stuck career-wise and want help in navigating their career.
Help! I'm feeling overworked and overwhelmed
Your manager needs to know if you are struggling. Far better to flag up issues in advance rather than wait until after you've either failed to deliver or made yourself ill. Share with them what you are finding tricky and together you can discuss what might help. For instance, maybe more realistic deadlines are needed, additional training or you just need some quiet time so you can get some work done. Hopefully, your manager will listen and be supportive and you will feel much better. However, if not, then at least you've tried – providing confirmation that it's probably time to dust off your CV and look elsewhere. "You're Hired! How to write a brilliant CV"is a book that will help.
I'm frustrated at my lack of career progression in my current company
There may be limited promotion possibilities in your organisation but there are always opportunities for career development. You need to have a career conversation with your boss to discuss how you can develop your career. Ideas might include taking on new responsibilities, work-shadowing, training or mentoring, or involvement in a new project. There are also lots of things you can do outside of work to increase your capabilities such as online courses, helping with charity events, community causes or even setting up your own business.
I've decided I don't like working for someone else
Maybe it's time to venture out on your own. This could be starting your own business, purchasing a franchise or working freelance so you have a number of clients rather than just one boss. Perhaps there's a small business that you could run alongside your current job, for instance, property rental, graphic design or home tuition. This would be a low-risk way to test out whether this is something you want to do full-time. Start researching the possibilities by looking at which companies or individuals are already in the market, what they offer, how much they charge etc. Then draw up your own business plan to assess its feasibility. Many of the banks have very good information and resources on setting up your own business including business plan templates.
How do I keep myself in good shape on Blue Monday and throughout 2023?
1. Get Outdoors: Spend some time outdoors in nature, whether that is a walk in the park, or just a few minutes sitting in the garden. The fresh air and natural light will help boost your mood and energy levels.
2. Get Moving: Exercise is a great way to lift your spirits and reduce stress. Go for a walk, join a gym, take up a sport, do some yoga – whatever takes your fancy.
3. Reach Out: Social interaction is important for mental wellbeing. Try calling a friend or family member, arrange a meet-up with someone who makes you laugh, or sign up for a class or group activity.
4. Eat Well: What we eat has a huge impact on our mental health, so make sure you're eating plenty of nutritious food to fuel your body and mind. Try to avoid sugary snacks or comfort foods as these can lead to a crash in energy levels.
5. Relax: Take some time out to relax and recharge your batteries. Treat yourself to a warm bath, listen to some soothing music, meditate, read a book – whatever it is that helps you unwind.
6. Make Plans: Having something positive to look forward to can really help lift the mood on Blue Monday. Make plans for the future; book a holiday, plan an event or activity, or just set yourself a goal to work towards.
For information on how Personal Career Management can support you to make smart decisions in your career and land the job you want, please contact us on 01753 888995 or fill in our online contact form.
Our coaching team are all highly experienced, trained career management specialists with impressive professional track records in career coaching and outplacement support.
Back to blog
How do I find out more?
Call us on 0345 686 0745 or fill in our contact form and one of our team will be happy to contact you.
We offer a free, no-obligation consultation to discuss your situation and to find out more detail about how our programmes work.
Or Call Us on 0345 686 0745
Graduate CV Tips and CV Template
Article by:Corinne Mills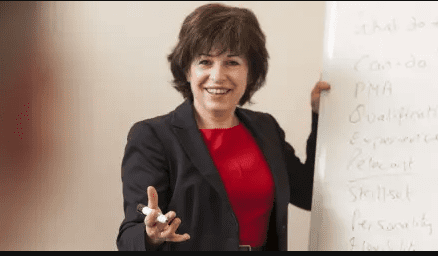 Career Coaching Outplacement Support Finance Professionals
Article by:Corinne Mills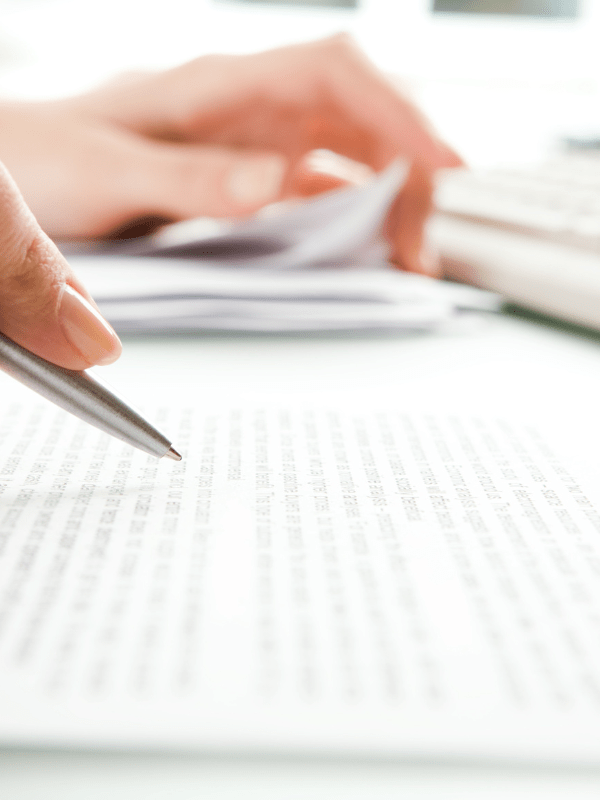 HR Professionals – Transferring Your Skills From The Public to the Private Sector
Article by:Corinne Mills