Career Tips
Direct approaches to companies
Sometimes called the "speculative approach", this involves proactively making contact with companies to offer your services. The success of this approach…
Article by:Corinne Mills
How to directly approach a company for a job
Sometimes called the "speculative approach", this involves proactively making contact with companies to offer your services. The success of this approach depends on the following factors:
Targeting companies that are likely to require someone with your specific skills and expertise
Writing a persuasive letter and CV that matches a particular need they have at that time
Understanding the employer's needs and being flexible enough to think on the spot about how you can help meet those challenges
Ideally having a contact whose name you can use as an introduction into the company
How do you decide which companies to target?
Other people may have good suggestions so use your connections
Choose companies where you know they could genuinely do with your skills e.g. an underperforming company that needs your business development expertise
Companies selling similar products or services or in an associated industry
Suppliers, customers, or partners of your current or previous employers
Those which have recruited colleagues or bosses from your organisation
Scan the local and trade press for company news such as new contracts won, relocations, consolidations, senior management changes. These changes could mean new staff requirements
Organisations for whom you are genuinely interested in working
Smaller or less well-known organisations in the relevant field who typically receive fewer approaches from job-seekers than more high-profile companies
How to make a direct approach to a company you want to work for?
Ideally use the name of someone known to the company to effect an introduction
Either ring or write to the manager who would be responsible for hiring you (not the HR department) setting out why you would be an asset to their company and asking for a meeting
If you are sending a covering letter then include 5 key bullet points of what you have to offer that can make a difference to their company. Use your research on the company to show your understanding of their market and state why you want to work for that particular company. It is optional to send your CV or not because your covering letter alone should be sufficiently interesting to grab their attention.
Always follow up a letter or email by ringing the Manager to whom it was addressed. Prepare your telephone sales pitch in advance so that you appear focused, clued-up on their company, business-like and helpful. Ask for a meeting to discuss it further
At the meeting, ask questions and listen carefully so that you can focus on the ways in which you can help them meet their specific organisational challenges. Focus on how you can increase profits, reduce costs, develop business, innovate i.e. how you can impact on the bottom line
Follow-up by email or telephone to thank them for their time and flesh out any potential ideas or proposals
Keep in contact because it may be that the seeds you have sown at this meeting, don't come to fruition until much later
The job-search strategy of directly approaching companies requires a degree of research, networking and risk-taking. They may or may not have a job available.
However the advantages of this approach are:
There is far less or even no competition from other candidates
You are cheap to hire as no advertising or agency fees are involved
Where there isn't a defined vacancy there is the possibility to shape a role in line with what they need and what you are looking for
The disadvantages are:
You may need to make many approaches to companies before getting a meeting and then several meetings before a job offer materialises. However, this is still likely to be a more effective use of time than applying for oversubscribed advertised jobs
It requires the confidence and ability to think on the spot at meetings in order to shape a proposal that will be of interest to them
It can take several months of discussions and negotiations before a firm job offer is made
Given that the majority of job-seekers find their next role using direct approaches to companies, the advantages would seem to far outweigh the advantages. This is a highly effective job-search strategy for you to use.
Direct Approaches Summary
Try to get an introduction
Tailor your approach to each company
Rehearse your telephone sales pitch
Be prepared to think on your feet
Demonstrate how you can be an asset to the company
Personal Career Management offer a free introductory meeting to find out how career coaching can help you with your particular career issue. Complete the form below to arrange yours:
Corinne Mills is Managing Director of the UK's leading career management company Personal Career Management and author of the UK's no. 1 bestselling CV book "You're Hired – How to write a brilliant CV".
You may also be interested in the following articles; Tackling the unadvertised job market.
Save
Back to blog
How do I find out more?
Call us on 0345 686 0745 or fill in our contact form and one of our team will be happy to contact you.
We offer a free, no-obligation consultation to discuss your situation and to find out more detail about how our programmes work.
Or Call Us on 0345 686 0745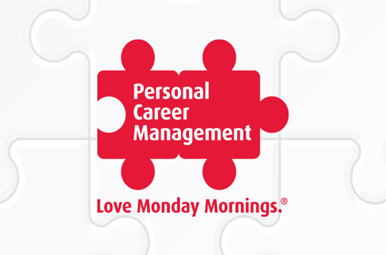 Career tips for HR professionals
Article by:Corinne Mills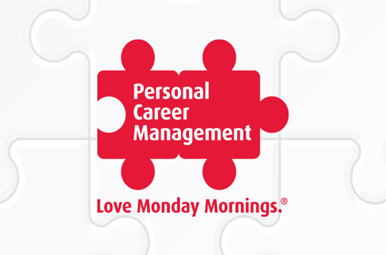 Research the job market
Article by:Corinne Mills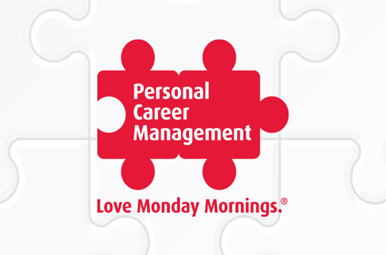 What's the best way to answer the "tell me about yourself" question at an interview?
Article by:Corinne Mills