Individual Outplacement
Furlough ending! The 5 things you should do next.
With the furlough scheme ending today, many are facing the daunting prospect of losing their job. We are here to…
Article by:Corinne Mills
With the furlough scheme ending today, many are facing the daunting prospect of losing their job.
We are here to help and if you are concerned about what to do next then here are our top five tips for surviving redundancy at the end of furlough:
1. Take charge
If you are facing redundancy, then it's helpful to make a list of all the things you need to arrange or find out about. This includes finding out about the redundancy process to be followed, your notice period and the financial arrangements. You'll probably want to say goodbye to colleagues, suppliers or customers you've worked with in the past so try to make sure you have their contact details before you leave so that you can keep in touch, especially if you think they might know of opportunities for the future.
2. Make sure you know your rights
Ask your manager or HR team to share a copy of the in-house redundancy and check out your contract for exit terms. There is also no harm in asking if there are any other roles available that you could apply for or be moved into instead of redundancy. We'd also suggest having a look at the ACAS and the Government websites, both have lots of helpful information about your entitlements and it could well be worth speaking to an employment lawyer too if you suspect that your redundancy is being handled unfairly.
3. Don't be afraid to seek support
Help from a professional outplacement company like Personal Career Management, which specialises in helping individuals facing redundancy, can make a huge difference to your job search success and reduce the amount of time taken to find your next role. There are even tax and VAT advantages to having arranged support via your organisation during your exit negotiations. So it is always worth asking if they can supply this for you, or allow you to procure it yourself through your final paycheck.
4. Assess your finances
Furlough coming to an end means you'll need to make a full assessment of your financial situation so that you have a realistic picture of your finances and cash flow. It's always a good idea to make contact with Jobcentre Plus, they can help you find out what financial help you are entitled to.
5. Be optimistic
Furlough ending and a redundancy looming makes for a difficult situation of that there is no doubt, however, on the bright side the jobs market is more buoyant than it has been in months. During furlough you may have thought about doing something else in the future, perhaps even retraining. It might not feel like it right now, but many look back and see the whole experience of redundancy in a different light, often it ends up being a positive catalyst for making much-needed changes in your working life and creating something better.
Where can I find out more?
If furlough is coming to an end for you and you like to talk about your situation and find out how we can help then you can arrange a free, no-obligation career conversation with us. Please call us on 0345 686 0745 or fill in the form below and one of our team will contact you.
See also Outplacement Support and Outplacement Programmes
Back to blog
How do I find out more?
Call us on 0345 686 0745 or fill in our contact form and one of our team will be happy to contact you.
We offer a free, no-obligation consultation to discuss your situation and to find out more detail about how our programmes work.
Or Call Us on 0345 686 0745

5 Things to think about when choosing an Outplacement provider
Article by:Colin Lloyd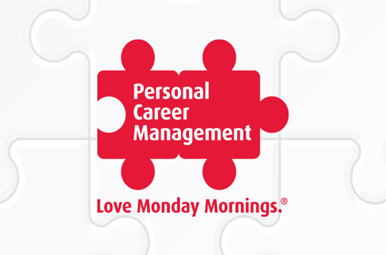 How to manage the redundancy process
Article by:Corinne Mills