Coaching
Head Office Expansion
Due to continued expansion we are pleased to announce that we have two new Client Resource Managers, Racquel Perry and…
Article by:Maria Stuart Due to continued expansion we are pleased to announce that we have two new Client Resource Managers, Racquel Perry and Jo Wells and welcome two new career coaches to our career coaching team at our Head Office in Gerrards Cross and our London office in Baker Street.
Racquel Brissett and Jo Wells have joined the Head Office team to provide ongoing support to our ever growing client portfolio. They will be supporting our clients with research requests for their job search campaigns providing company information, recruitment & headhunter lists and providing background information for interviews. They will also be taking care of any client administration and enquiries.
In addition we are welcoming two new specialist career coaches, Karen Munro & Claire Straus who bring a combination of qualifications specifically in career coaching at a senior level and have experience in working with clients through career transition. With this expansion to our team we can ensure we continue with our ethic that by working with Personal Career Management you will receive the very best in career coaching.
 Racquel Perry
Personal Career Management specialise in providing career coaching and outplacement services to individuals and corporate clients. We have offices across the UK and provide Skype services internationally. We are the career management partners for the Telegraph, Guardian and the Trinity Mirror group providing expert advice for career related articles, Q&A career webinars and Workshops.
Please contact us on 0345 686 0745 if you would like to find out more about our career coaching management and outplacement services.
12 April 2016
Save
Save
Save
Back to blog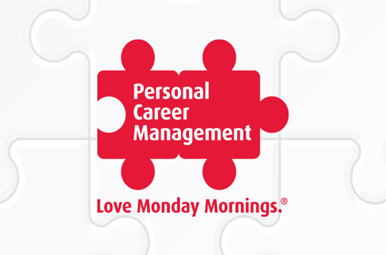 New Facebook page for Personal Career Management
Article by:Maria Stuart
CFA Society presentation: Winning Interview Skills
Article by:Maria Stuart
BOOKING NOW OPEN – Guardian Masterclass with Corinne Mills
Article by:Maria Stuart