Press
Ignites Europe – People Feature: Five signs it is time to jump ship
Ignites Europe People Feature: Five signs it is time to jump ship 18 February 2014 With the annual bonus season…
Article by:Maria Stuart Ignites Europe
People Feature: Five signs it is time to jump ship
18 February 2014
With the annual bonus season now over, career consultants say asset
management professionals should take a closer look at their current job and
assess whether now is the right time to move on.
Sarah Dudney, founder of career consultancy Ignite, says "now is a good
time" to consider switching firms as bonuses have just been paid out.
However, timing your exit right could prove vital, says career coach Penny
Davenport.
"If you are more than nine months through the year, do think very carefully
about the timing of any decision to leave, unless a new employer is willing to
buy out your bonus," she adds.
Quitting a job is rarely an easy decision, but experts say there are signs
that could indicate it is time to hand in your notice.
1) There is a lack of career progression
Experts recommend that fund professionals take a close look at how their
career is progressing.
"It is time to quit a role when you can look yourself in the mirror and say
'I have done what I was mandated to do and I have done all I can'," says Ms
Dudney.
Ms Davenport adds: "Lack of progression, where you cannot influence the
outcome in spite of your best efforts, is a good signpost that it may be time
to move on."
However, before rushing out the door, talk to your manager about whether or
not there are skills you can develop to progress your career.
Corinne Mills, managing director of Personal Career Management, says: "If
you already had those conversations and you consistently get turned down [for
promotion], it might mean there are limited opportunities."
Ms Davenport adds that if fund staff have been overlooked for promotions
more than once and "there were no obvious gaps in skills or experience", then
it could be time to quit.
2) You clash with your boss
If you are struggling to get along with your boss, finding a new job might
be a better option than daily battles with your manager, says Ms Davenport.
People should consider quitting their current role if they cannot get along
with their boss, particularly if "he or she is not going anywhere", she says.
Ms Mills adds: "If your boss is a bully and you have tried to do something
about it and nothing seems to be working, then you need to get out of there."
Otherwise, you could end up very unhappy in your work, she says.
3) You are really unhappy
Everyone has bad days or even months at work, but if you have been unhappy
for a long time and there is no sign of the situation improving then consider
moving on from your current role, says Ms Mills.
This is particularly the case if your health and well-being is suffering as
a result of your work, she adds.
"If your stress levels are such that you dread going into work, you feel
physically sick about work and it's been like that for while, then you
definitely need to go," says Ms Mills.
It could also be a sign to head for the exit if you feel your self-esteem is
suffering as a result of your job, adds Ms Mills.
"You might not be in the right role. Any role where your self-esteem is
dwindling is a good indication that you might need to do something about it,"
adds Ms Mills.
4) Your values differ from those of the company you work for
It might be worth reassessing your links to a firm if you find your values
differ from theirs, advises Ms Dudney.
There can also be big changes to a company's values as the result of mergers
and acquisitions, or the arrival of a new manager or chief executive officer.
"You joined one organisation because you liked the company's values or the
boss, and then it changes and you feel unhappy," says Ms Mills. "In a case like
this, it might be time to go because these values are unlikely to change back."
According to Ms Dudney, some clients leave a role "when they feel their
reputation is at risk and their clients have been treated badly".
5) You can get more money elsewhere
Take a look at how much you are being paid and whether you are likely to
earn more at another company.
You should consider leaving your current role if you "could get a
significant salary bump without taking on any significant pain in other areas,
such as a horrendous commute or no work-life balance", says Ms Davenport.
However, those who see their move rewarded with a higher salary may have to
contend with a bit more stress that comes with any additional responsibilities,
adds Ms Davenport.
But…
No decision to quit should be taken lightly, warns Ms Mills. She recommends
that fund professionals should have a plan in place before handing in their
notice.
"No matter how unhappy you are, never quit without another job to go to.
It's a painfully expensive and long-term mistake to make that will come back to
haunt you. You will be explaining it in interviews forever," adds Ms Davenport.
"If you have different life goals in place such as going travelling or
working for charity, lay those plans down as professionally as you would
finding a new job.
"Make sure you have all your ducks in a row including finances and then you
will always be able to explain your decision."
Also, when you do hand in your notice, quit with grace, advises Ms
Davenport.
"You never know when you might come across your boss or team again, or even
have your new company bought by them. But anyway, you certainly want to leave a
good impression of yourself."
Back to blog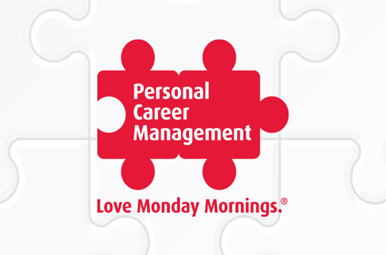 Guardian: Five alternative careers for teachers
Article by:Maria Stuart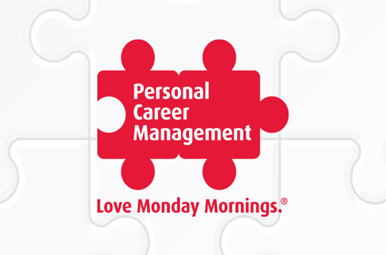 Career Builder: Messed up at an interview? How to recover the situation
Article by:Corinne Mills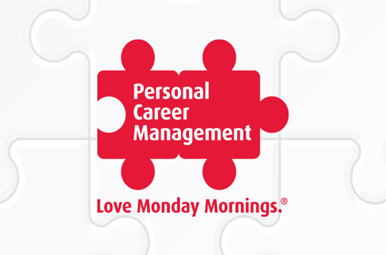 Press Release: Personal Career Management offers advice for the rising number of people facing redundancy
Article by:Maria Stuart