Coaching
The February 'Love your Career' Guide
February is the month of love, so why not show your career a little love too? Whether you've had enough…
Article by:Maria Stuart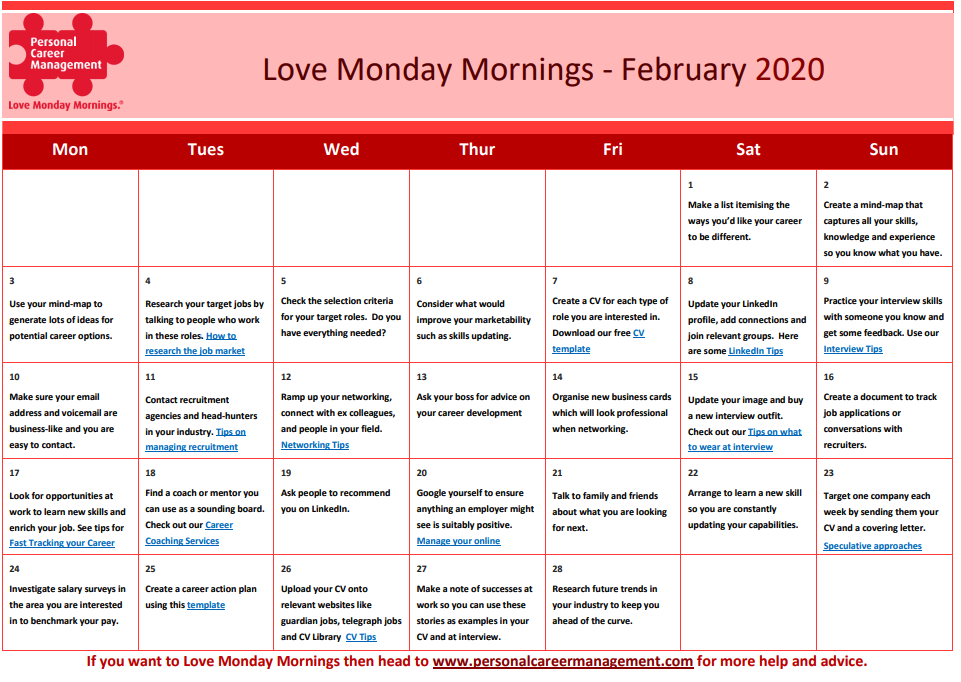 February is the month of love, so why not show your career a little love too?
Whether you've had enough and want a complete change, or you just want to boost your chances of promotion in 2020 then follow our career tips to help guide you to a better career.
Click here to view the full February 2020 Love Your Career – Tips Calendar 
Find out how career coaching can help you. To get a free no obligation career review just click here.
Back to blog
How do I find out more?
Call us on 0345 686 0745 or fill in our contact form and one of our team will be happy to contact you.
We offer a free, no-obligation consultation to discuss your situation and to find out more detail about how our programmes work.
Or Call Us on 0345 686 0745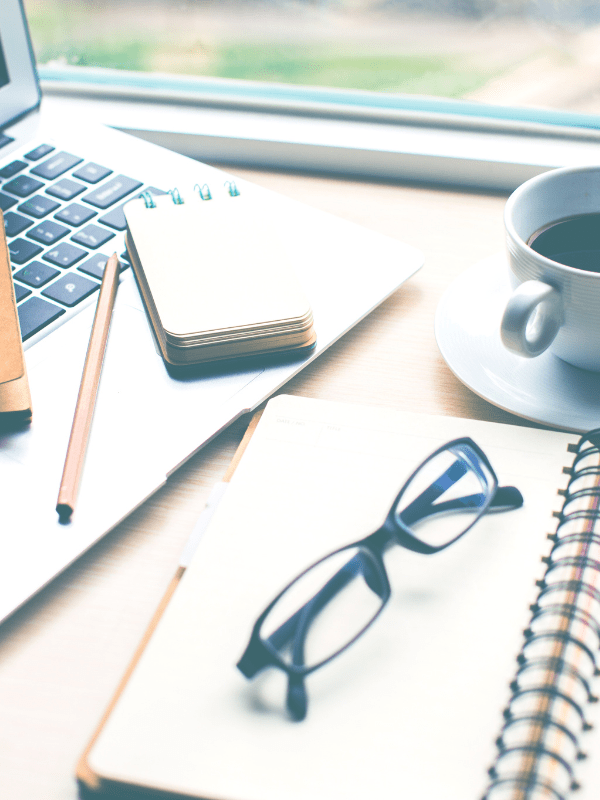 'How to get Hired' Guardian Masterclass – January 25th 2020
Article by:Maria Stuart
Ten tips when facing Redundancy
Article by:Corinne Mills
Quality time and valuable advice
Article by:Corinne Mills