Coaching
The February 'Love your Career' Guide
February is the month of love, so why not show your career a little love too? Whether you've had enough…
Article by:Maria Stuart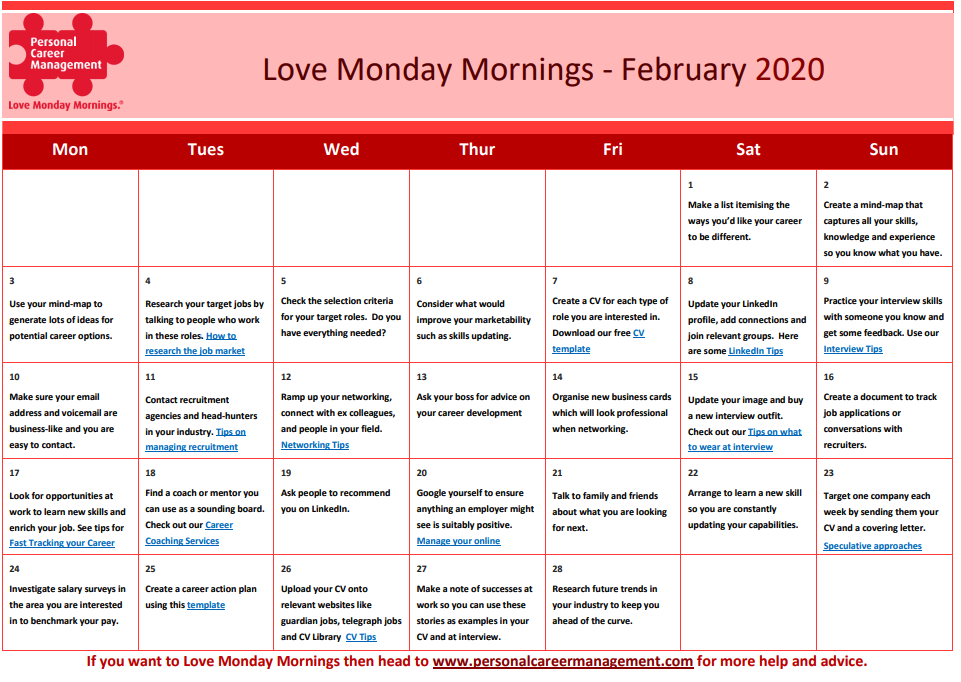 February is the month of love, so why not show your career a little love too?
Whether you've had enough and want a complete change, or you just want to boost your chances of promotion in 2020 then follow our career tips to help guide you to a better career.
Click here to view the full February 2020 Love Your Career – Tips Calendar 
Find out how career coaching can help you. To get a free no obligation career review just click here.
Back to blog
We want to help you Love Monday Mornings® too
We offer a free no-obligation career conversation. To book or to find out more call 01753 888 995 or complete the contact form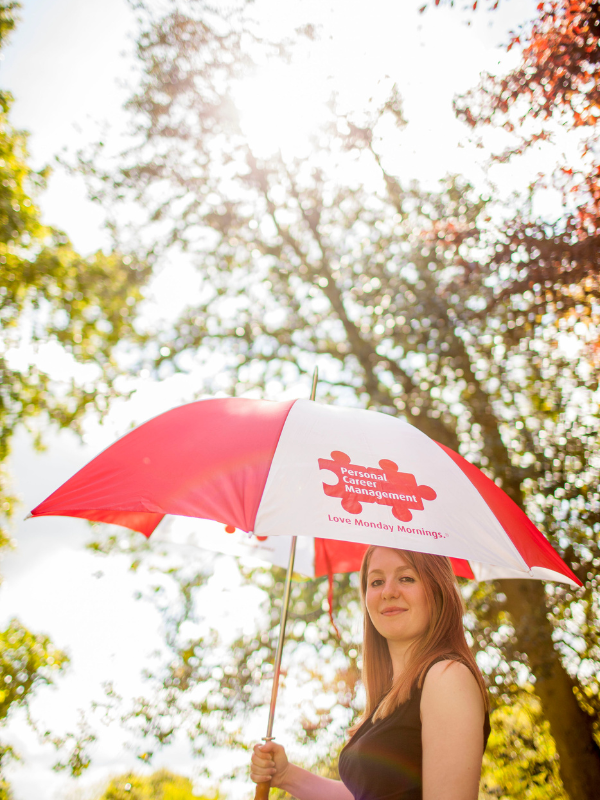 How do I find out more?
Call us on 0345 686 0745 or fill in our contact form and one of our team will be happy to contact you.
We offer a free, no-obligation consultation to discuss your situation and to find out more detail about how our programmes work.
Or Call Us on 0345 686 0745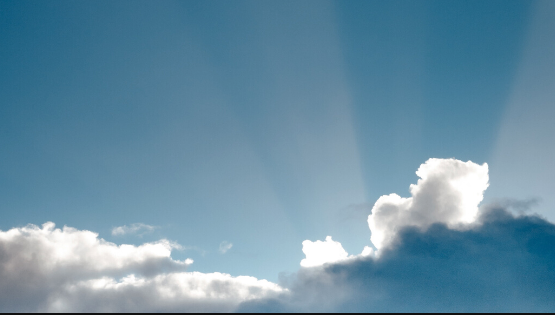 Finding the silver lining from the coronavirus
Article by:Adrian Marsh
International Women's Day – In tough times, women shine
Article by:Corinne Mills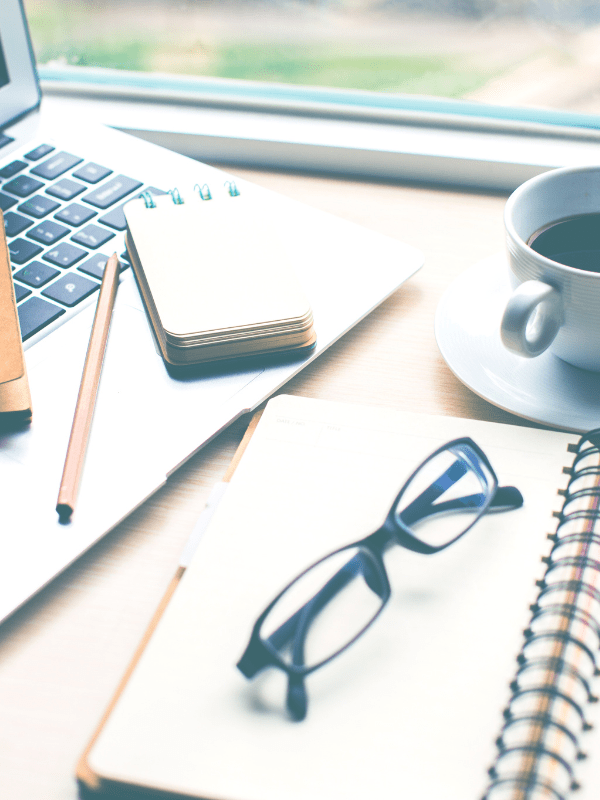 'How to get Hired' Guardian Masterclass – January 25th 2020
Article by:Maria Stuart