BBC
BBC TV – Your Career Questions Answered
Corinne Mills joined Harry Gration of BBC Look North, to answer viewers questions. The job market may be tough right…
Article by:Maria Stuart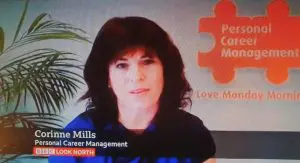 Corinne Mills joined Harry Gration of BBC Look North, to answer

viewers questions. T

he job market may be tough right now but there is definitely things you can do to increase your chances of success.
Presenter: How do you go about getting a job in these difficult times? Corinne Mills runs a career coaching company, Personal Career Management. She's been answering your questions. I began by asking her how you can cope with competing for a job with so many applicants?
Corinne: It's terribly difficult, the reality is those jobs are going to very oversubscribed. By all means send an application in, but I do think you also need to try some other means to find a job. You do need to talk to people – talk to everyone you know, network! You certainly need to be visible on those job boards, but you know with a thousand other applications you're going to be lucky to get seen at all.
Presenter: You'll be lucky if you even get a reply?
Corinne: Yes, a lot of companies have an automated recruitment system. So, you're right, sometimes you don't even hear whether you got the job or not.
Presenter: This is a question from Mya – I graduate university next May, will I be able to get a job in my field by the time I graduate?
Corinne: Well, who knows, but there are things you can do right now to help. Volunteer for everything you can. Look for positions where you can show your potential, your leadership qualities, because those are the things that prospective employers are going to be looking for in graduates.
Presenter: Now Lynne asked – My son was hoping to get a Level 3 Accounting Apprenticeship. Could you suggest any courses that he might be able to do for a year, that might increase his knowledge and future employability?
Corinne: I think you're looking for something like a career in finance, then anything that's got a financial component to it will work. So that could be working in sales. It could be being a treasurer for a local football club. Doing some charity fundraising, anything that's got some kind of financial components to it, will add to your experience and show that you're committed to working in this field.
Presenter: Another question that many of our viewers are thinking at the moment. How ruined are everyone's prospects of a job, in total I suppose, on a scale of 1-10?
Corinne: Look it's going to be grim, I don't know if I could scale it but it is definitely going to be tough, there are no two ways about it.
Presenter: How do people keep their morale lifted, because if people are going through all these situations, there is no chance of getting that job, there no chance of getting a reply. What would you say to them?
Corinne: I think to depersonalise it because there are lots of people in this situation at the moment. It's no reflection of your value as an individual and what you could do.
If you are job hunting, then career coaching can help you. To find our more out our services click here.
Back to blog
How do I find out more?
Call us on 0345 686 0745 or fill in our contact form and one of our team will be happy to contact you.
We offer a free, no-obligation consultation to discuss your situation and to find out more detail about how our programmes work.
Or Call Us on 0345 686 0745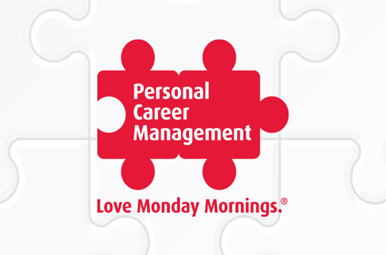 Management Today – How to make a fresh start
Article by:Maria Stuart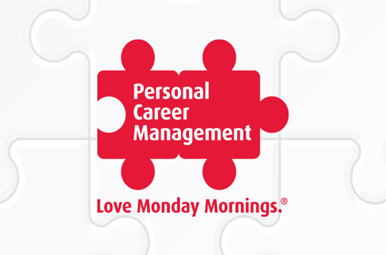 Guardian: How do you make sure your CV is saying the right things about you?
Article by:Maria Stuart
BBC: How to improve your CV
Article by:Corinne Mills