Career Tips
Career Change Advice by Career Coach Experts
Changing careers is a substantial undertaking. It's not just about changing jobs, it's about creating a new professional identity. This…
Article by:Corinne Mills
Changing careers is a substantial undertaking. It's not just about changing jobs, it's about creating a new professional identity. This requires significant learning and adaption, and the ability to persuade others to see us as we now want to be seen. Here are some tips to help:
Reality-check
Research the types of jobs you are interested in by checking out adverts and job descriptions, as well as talking to agencies and people who work in this field.  Find out the everyday nitty-gritty of what the job involves before you decide to make the move.
Role models
Find mentors and role models who can be a touchstone for you to focus your efforts, chart your progress and benchmark your professional evolution.  This will help keep you on track and provide a sounding board for any interesting diversions or tricky challenges.
Tackle any gaps
You will have a number of transferable skills that you can bring forward to your new career but you will also need to develop new skills and knowledge, undertake training and arrange work experience either on a paid or unpaid basis. Consider stepping stone roles or side-projects if you can't move into your new career right away. These will help you build up the new credentials needed.
Career evolution
Your career hasn't just happened overnight. Changing your career won't be instantaneous either.  It can sometimes take years during which time you are continually experimenting, creating new learning opportunities, discovering more about your new field and then gradually carving out a new niche for yourself within this.  Enjoy the journey.
Resist the temptation to start by making a big decision that will change everything in one fell swoop. Use a strategy of small wins, in which incremental gains lead you to more profound changes in the basic assumptions that define your work and life. Accept the crooked path.
Reassure employers
Prospective employers tend to be wary about career changers. They may be concerned about your lack of experience, your motives or your commitment to your new career. Counter this by positioning your career change as a natural progression as you discovered more about the things you were good at and enjoyed. Focus on your transferable skills and try to show how even in unrelated roles, the seeds of your new career were already present.
Chronology
When talking to employers, focus on your suitability for this new role rather than talking about your previous career first. Use a functional CV which uses the first page to outline your relevant skills and experience and put your employment history on the second page.
Inside track
Aim to come across as someone who is 'in the know' rather than a novice. Make sure you are up to speed with the challenges and trends in your new sector including how technology, impending regulation or political changes might impact on the role.


Be proactive in your job search
Don't rely only on advertised posts as you are likely to be competing with other candidates with far more experience than you.  Instead focus on networking and contacting employers directly to offer your services. Temporary work can also be a great route into organisations you are interested in.
Action plan
It's easy to get distracted so a structured project management approach to your career change is more likely to reap results than erratic fits and starts.  It doesn't mean this has to be rigid, your plan always needs to be open to change, but giving yourself targets and tasks can keep your energies focused.
Facing Redundancy
Redundancy ranks as one of the most stressful of life experiences for many people. Here are some tips to help you with the practical and emotional challenges it can bring – www.personalcareermanagement.com/blog/redundancy-a-survival-guide1/.
Depersonalise
It can be easy to take your redundancy personally and to feel aggrieved either by the decision or by the process leading up to it. However, try to maintain a civil relationship with the company wherever possible, even if you disagree over the manner of your exit.  You will still need a reference for your next job and your paths may cross again in the future. When talking to prospective employers about your redundancy, present it as having been a tough business decision for your ex employer but don't criticise the company or particular individuals.
Know your rights
Check out the exit terms and notice periods in your contract as well as any in-house redundancy policy.  You may also want to talk to your Trade Union or an employment lawyer to make sure that due process is being followed and you receive everything to which you are entitled. The ACAS website is very helpful for information on this www.acas.org.uk
Negotiate
Always ask for more than your employer is initially prepared to give whether it is an enhanced lump sum, extending your leaving date, or keeping the company laptop. If you are working with an employment lawyer then they can also negotiate on your behalf.  See www.personalcareermanagement.com/settlement-agreements for more advice on negotiating settlement agreements
Outplacement
Many companies will pay for outplacement support so it is always worth asking for this as part of your redundancy package.  This is where a career coaching company like Personal Career Management will help staff who have been made redundant to find another job.  If this is provided for you via the company there are tax advantages for you and the company will pay the VAT.  This makes it substantially cheaper for you than if you tried to purchase career coaching services privately.
Brush up your employability
Assess whether there are any gaps in experience or training that could be a barrier to getting another job and address them. It's a great time to take some of those courses you have always been too busy to go on: not only will this enhance your skills, it will also impress employers with your commitment to continuous professional development. There are many courses you can do online alongside looking for a new job.
Plan your finances
Calculate your financial situation so that you have a realistic picture of your finances and cash flow. Finding a new job can sometimes take a few months, especially if you are looking for a more senior role so it's wise to be careful with the finances. Contact the Jobcentre to find out your entitlements.
Think Positive
Redundancy can be very unsettling.  All of your stress management strategies are likely to be needed here, whether it is stepping up the exercise, yoga or meditation, keeping connected with other people,  or making time to do something you really enjoy such as going to the football or volunteering.
I'm interested in career change help and I want to find out more…
Please call us on 01753 888995 or fill in our online contact form and one of our team will call you to discuss your requirements and arrange for your free initial career change ideas assessment.
Back to blog
How do I find out more?
Call us on 0345 686 0745 or fill in our contact form and one of our team will be happy to contact you.
We offer a free, no-obligation consultation to discuss your situation and to find out more detail about how our programmes work.
Or Call Us on 0345 686 0745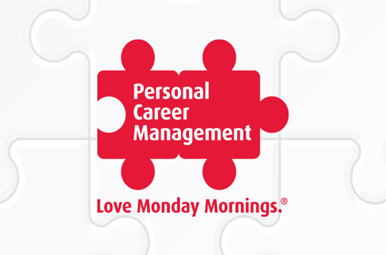 Definition of 'Career'
Article by:Corinne Mills
5 tips to give your career a boost over the Christmas period
Article by:Corinne Mills
5 reasons why you might be holding yourself back at work
Article by:Corinne Mills