Coaching
Job interviews – It's a two way street
Colin Lloyd, Regional Director of Personal Career Management Leeds takes a look at the proactive steps you can take to…
Article by:Corinne Mills Colin Lloyd, Regional Director of Personal Career Management Leeds takes a look at the proactive steps you can take to make the most of your interview.
From an interviewees point of view, preparation is the key to making the right impression. Interview skills can be coached and if you feel your performance at interview isn't a true reflection of you and your abilities then working with a career coach on this aspect of your job search can make the difference between landing the job or not.
Interviews are not the place for modesty but equally employers aren't drawn to braggers and blaggers. It is about being the best version of yourself, remaining authentic and dealing with that well known British reserve. You need to know your offering and be comfortable talking in a factual manner about your achievements and what you can bring to an employer. Any statements you make should be capable of being evidenced, ideally from an independent source and if at all possible documented.
For example if you have been commended and put forward for an award, take a copy of the commendation or certificate to the interview. Having a record of all your achievements in one place with documents in support, sometimes unflatteringly called a brag file, is a useful resource to have and simply putting a folder like this together can remind you of what you have achieved. Once you have done this make sure you use it appropriately during the interview. There is no need to walk the interviewer through every piece of paper starting with a school swimming certificate, but being able to highlight a relevant career achievement and show documented evidence at interview, not only shows your capabilities, but also highlights an organised approach and how serious you are taking the interview.
It's important to remember that the interview is a two way process and is your opportunity to find out whether you feel the role and the company are right for you. It also gives you the chance to impress by displaying your knowledge about the organisation and asking intelligent questions. Always have some pre-prepared questions about what is important to you. Questions like: What is it like to work here? How can I impress you in the first 3 months? What are the biggest challenges I will face in my first 3 months? What, if anything, would you change in the organisation?
If you are happy with the answers and feel the job is right for you then leave the employers under no doubt that you want the job. Finding a way to do this that feels natural can be difficult, it needs to be heartfelt and genuine and not appear contrived. This is a part of the process which isn't part of the formal interview but you are still in the room with your interviewers.
When the formal questions and answers are done and everyone visible relaxes a little and starts to pack up their belongings, it is at this point you should ask for the job. Something authentic, genuine and to the point along the lines of "Thank you for your time today, I was really interested in the role before the interview and having learnt more I'd love to work here"
Even if the interview was a tough one and you can acknowledge this and still leave a positive impression by saying something like "That was challenging and has made me realise how much I want to work here – I do hope you give me the chance to prove myself"
In short, if you want the job – ask for it. Employers aren't going to be upset or disappointed if you do, provided it comes across as genuine, they will remember, and it might be the difference that makes you stand out.
Some of us are just good at interviews, but for most of us we do it so infrequently that we are at best a little rusty and at worst ill prepared, so working at practising these skills in a safe environment makes sense and can make a real difference. Working on interview practise with a specialised career coach on a career coaching programme can also work to your advantage.
For a free introductory meeting to find out how working with a career coach can help you suceed at interview, call Personal Career Management on 01753 888995 or fill in our online contact form
Back to blog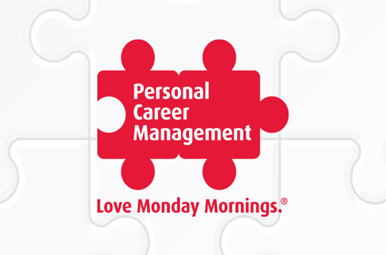 Head Office Expansion
Article by:Maria Stuart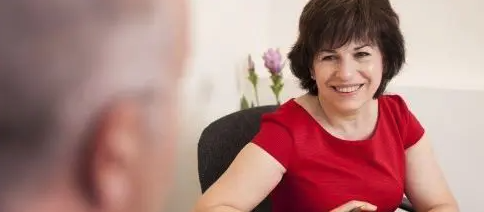 Career Advice for grown ups
Article by:Corinne Mills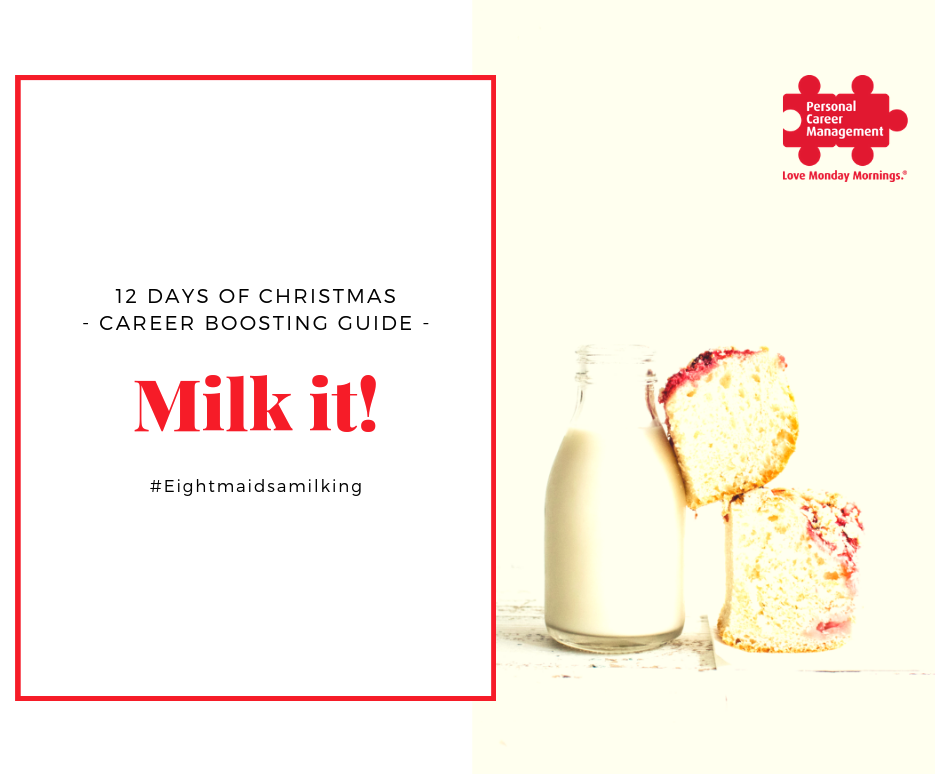 On the Eighth Day of Christmas… Create and Take Opportunities
Article by:Corinne Mills