Coaching
Managing redundancy radio interviews
Spent this afternoon being interviewed by Joanne Malin from BBC WM. We're doing a feature with her on Career Advice…
Article by:Corinne Mills
Spent this afternoon being interviewed by Joanne Malin from BBC WM. We're doing a feature with her on Career Advice for Grown-ups and today we pre-recorded some material on facing redundancy, getting your sales pitch right and transferring from the public sector to the private. It will run as a regular slot each day next week culminating in a live phone in on Friday. I'm really looking forward to it. Jo is great fun and has oodles of energy and she shared a little bit about her own career. We share a mantra that on the career front – you make our own luck!
Also spoke today to an MP who lost his job at the election. He understandably is devastated. Why is it that if anyone else loses their job, they immediately get sympathy. Politics must be the only career choice where if you lose your job, people are quite so hard-hearted. This is especially difficult for those who went into politics in the first place because of their strong sense of public service. To have lost that sense of purpose can be quite overwhelming.
Back to blog
How do I find out more?
Call us on 0345 686 0745 or fill in our contact form and one of our team will be happy to contact you.
We offer a free, no-obligation consultation to discuss your situation and to find out more detail about how our programmes work.
Or Call Us on 0345 686 0745
Is hybrid working the new normal?
Article by:Colin Lloyd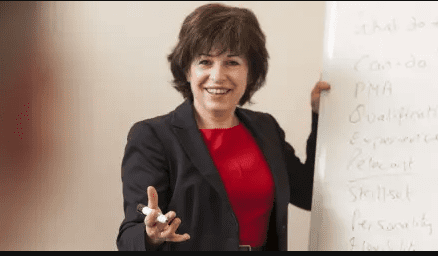 Career Coaching Outplacement Support Finance Professionals
Article by:Corinne Mills
Career Management Workshops at Buckingham Palace
Article by:Maria Stuart