Public Sector
Outplacement Services for the Public Sector
Personal Career Management are specialists in providing career coaching and outplacement services to the Public Sector. We have worked with…
Article by:Corinne Mills Personal Career Management are specialists in providing career coaching and outplacement services to the Public Sector.
We have worked with many Public Sector organisations helping them manage the restructuring process. Our Outplacement support includes one to one coaching or group workshops, providing career development options in house or drop in Career Clinics through to remote career coaching using phone or Skype.
We not only support the individuals through this stressful and emotional time but we will also work with the HR team ensuring the support is delivered efficiently and effectively. All our career coaches are professionally qualified and our outplacement programmes are tailored to the individual and organisation.
By selecting Personal Career Management as your outplacement provider you can rest assured that staff leaving your organisation will get all the help and support they need. Personal Career Management have the expertise and experience to deliver outstanding career coaching services, our Public Sector clients range from Local Authorities, Universities, Military and NHS.
Our prices are highly competitive and we can advise on the most cost effective delivery methods for your staff to ensure your budget is met without compromising your service. We have offices in London, Buckinghamshire, Ipswich and Leeds, however our services can be delivered worldwide remotely via Skype.
For more information visit our services page on Outplacement Services for the Public Sector or call 01753 888995 to schedule a free, no obligation initial meeting.
Watch our video to find out more about our Outplacement Services
See also:
Get outplacement services included in your redundancy package
Back to blog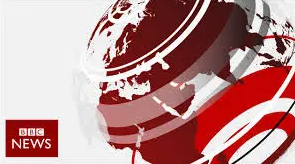 BBC: The Politics Show
Article by:Corinne Mills