Career Tips
Research the job market
Before starting your job search, make sure you have fully assessed your skills and experiences, ensuring they are a good…
Article by:Corinne Mills Before starting your job search, make sure you have fully assessed your skills and experiences, ensuring they are a good fit for your target role. You should know exactly what type of roles are suitable as this will help with the accuracy of your job search. Many people waste hours applying for unsuitable roles and wonder why they do not get any response from employers or agencies.
Researching the job market will give you a good idea on which job roles are suitable to you and what industry sectors you should be aiming for. This research will also outline the trends of the labour market as a whole, giving you an idea of what industries are growing and which are shrinking. This will help you decide which industry you should be investing your time in.
Take time to thoroughly research the industry you are applying for to ensure that the job you are interested in is actually what you think it is, that it is right for you and that it is achievable. It might be worth talking to recruiters, people who work in similar roles and employers to help you see whether this is the right role for you. They can also inform you about any additional qualifications or experience you may need. The information you gain from your research may give you a competitive edge, an opportunity to address any shortfalls and potentially save you a lot of time.
By taking the time to research the job market it can also help you tailor your CV and application forms, ensuring they are a good match for the role you are applying to. Having strong knowledge of the industry and position will also help you stand out from the crowd and show you have done your homework. This could be the difference between getting shortlisted or being turned away.
Working with a career coach can help you to assess your career options, clarify your next career move and help put together a targeted job search campaign. Career coaches can help you get the job that you want by helping you locate the target roles, develop a persuasive sales pitch, produce a winning CV and perform well at interview.
You can find out more here about the benefits of working with a career coach
Personal Career Management have a strong team of career coaches who are experts in the UK Job market and have the skills and experience to help you enhance your employability and support you through the job search process.
If you take up one of our career coaching programmes you can also benefit from the services of a dedicated Research Manager who can assist you with your interview preparation. They can provide background research into the company or industry you are applying to, as well as any other research requests you may have. This helps in cutting down the time taken to find the research materials and ensures you are fully focused on your job search.
If you are interested in finding out more, please give us a call in the office on 01753 888995 or get in contact using our online contact form and a member of our team will be happy to give you a ring to discuss your requirements.
Back to blog
How to leave work on time
Article by:Corinne Mills
5 reasons why you might be holding yourself back at work
Article by:Corinne Mills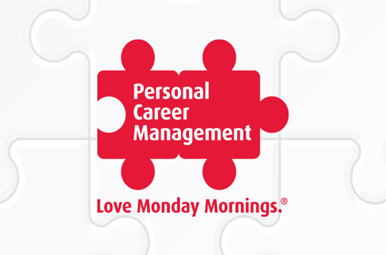 Techniques to writing your CV
Article by:Corinne Mills