Career Tips
Career advice for employees facing redundancy
Five things you should do if you have been made redundant 1. Take action – review your redundancy agreement and take…
Article by:Corinne Mills Five things you should do if you have been made redundant
1. Take action – review your redundancy agreement and take action. You may need to get an employment lawyer involved to finalise your compromise agreement and check out your companies exit terms, notice periods and in-house redundancy policy. You can also take a look at our online guide on how to manage a compromise agreement
2. Be civil – leaving your company on good terms and maintaining a civil relationship with your employer is very important. You will need good references for your next job and it may be that your previous employer offers you some consultancy work whilst you look for your next role. See our article on dealing with redundancy.
3. Plan ahead – many people are given a redundancy notice period. Use this time to plan ahead and think about what you need to arrange and take care of prior to exiting your company. Give yourself enough time to create a plan of action; this should include thinking about your career options, updating your CV and increasing your online presence. If you are not on social media sites now is the time to learn, sites like LinkedIn, Twitter and Facebook should not be avoided when it comes to looking for your next role.
4. Build your skills – there may have been a course you have always wanted to do but never had the time to do it. Redundancy is the perfect time to brush up on your skills, this also looks good to your next employer as it shows your dedication to continuous professional development
5. Get support – redundancy is a good time to sit down and look at your career and where you are heading. Getting support from a career coaching company can really help increase your chances of job search success. By sitting down with a career coach they can really help you to achieve your career goals, whether you are looking for a career change, thinking about starting your own business or simply want to move into a new role quickly. Personally a career coach can also help to boost your confidence and think more positively about getting out there in the job market. You can buy this type of service yourself but its worth asking your company if they will contribute towards outplacement services.
Career coaching and outplacement companies like Personal Career Management can help you to manage the redundancy process and successfully make the transition into a new role.
You may also be interested in reading the following articles 'Redundancy – Ten Top Tips' or 'Selecting an outplacement company'
See also: our free career cast videos on surviving furlough, lockdown and redundancy
Back to blog
Managing Recruitment Agencies
Article by:Corinne Mills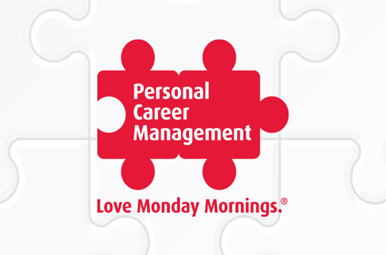 How to handle sexual harassment at work
Article by:Corinne Mills
How can I have a better relationship with my boss?
Article by:Corinne Mills