Coaching
Teachers in turmoil – career alternatives for those wanting to leave the classroom
Today is World Teachers Day and according to the national audit office the percentage of teachers leaving the profession has…
Article by:Corinne Mills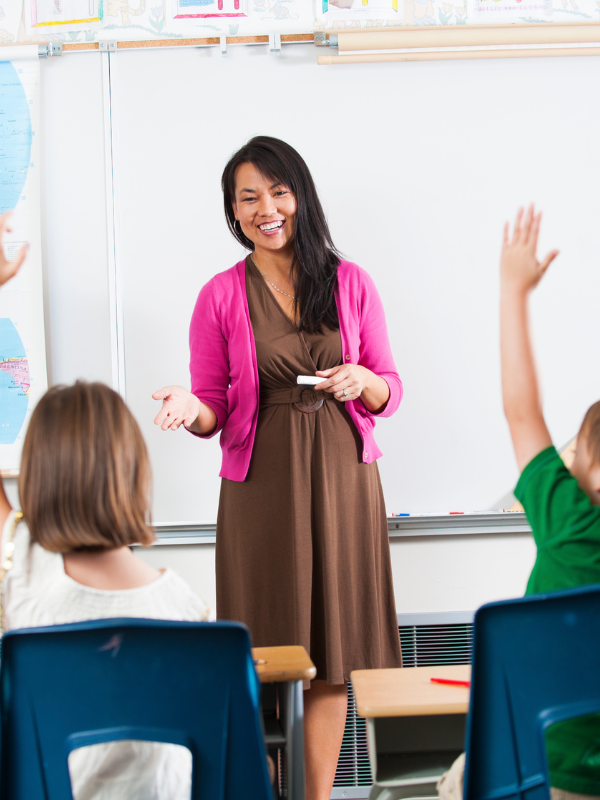 Career change for teachers.
Today is World Teachers Day and according to the national audit office the percentage of teachers leaving the profession has risen 11% in just 3 years and it's predicted to rise. This isn't surprising when recent surveys in the Guardian indicate that 82% of teachers feel their workload is unmanageable, with over 70% claiming it has a negative effect on both their physical and mental health.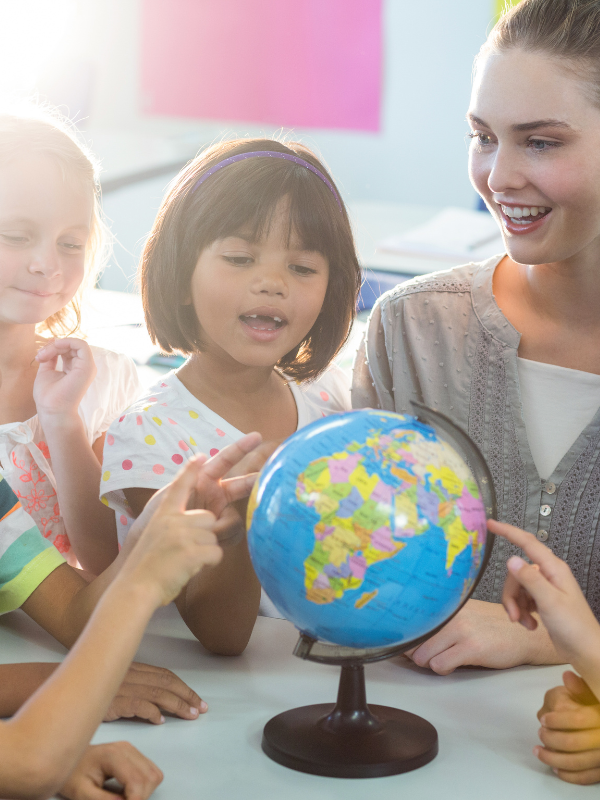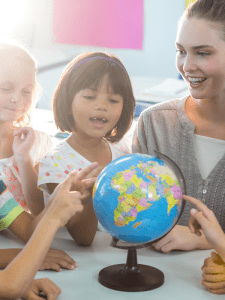 While many teachers say that they were attracted to the profession because of their genuine passion for teaching, the prospect of making positive changes to their students' lives, raising aspirations and witnessing 'those lightbulb moments' – many seem to be asking if this is enough to keep them in the profession.
With up to 3 hours of planning going into just one-hours' worth of teaching, and around 2 hours to mark just one three-thousand-word essay, their workload indisputably extends beyond teaching hours and the classroom, overflowing into evenings, weekends and holiday breaks.
Those long working hours, cuts in teaching budgets and pay, along with what many feel are unrealistic government targets can overshadow and demotivate even the most dedicated members of staff.
Corinne Mills, Managing Director of Personal Career Management, a leading career coaching company which has worked with many teachers who have found themselves in this difficult position offers some guidance for those who may be considering life beyond the classroom.
What do you want?
So what is the first step? Corinne says that before you make any radical leaps you need to think very carefully about what you really want. "Most people can happily give you a list of all the things they don't want but it's essential that you also clarify what key elements will be essential for you in your next role and why. You can then look realistically at all of your options and determine which is going to be a good fit for you." Otherwise, says Corinne, there is a danger that you could either inadvertently replicate the career situation you have just left, or chase after roles which you are half-hearted about or which you have little prospect of securing.
She suggests that you draw up a list of your career decision criteria covering such things as the salary you need, the type of skills and expertise you want to be using, the values that are important to you and the kind of organisation that would suit you best. Also include any personal factors such as commute time or working hours which could make a difference to you.

Transferable skills for alternative careers
Teachers have a wide range of transferable skills which they can use to their advantage. They are specialists in learning and educational processes, skilled communicators, planners and organisers, skilfully managing relationships with learners with very different needs, with parents and working collaboratively in teams with their teaching colleagues. They may also be a subject expert in their field such as languages, IT or on topics like safeguarding or working with gifted children.
If you are especially interested in developing curriculum materials then perhaps you could export these skills to work with educational publishers, educational charities or websites. You could use your skills in learning to move into corporate training and development, working with apprentices, NVQ skills assessment and development, home tutoring or developing online courses. Perhaps your excellent communication skills and relationship building could help you move into customer account management roles or business development especially if some of the customers are related to the education sector.
Reality check a career change from teaching
Whatever career options you may be looking at, there needs to be a pragmatic reality check to make sure that the role you are after is what you think it is. You may want to get away from the pressures of working in the education system only to find that the commercial pressures or resource constraints in your new role are equally as uncomfortable.
Talk to people who work in these kind of roles and industries to understand the day to day experience so you know what to expect. You also need to ensure that there is a realistic prospect of you being considered for your target roles by employers. Even if you feel you are perfectly capable of doing the job, if the recruiter is spoilt for choice with candidates with relevant experience then you are going to have to work especially hard to convince them why you are better than a candidate from a more conventional route. This is why using your educational background to give you an in-road is often better than trying to downplay it altogether. Look for sideways moves such as moving into teacher recruitment, teacher training, education policy, educational charities or tutoring. You could specialise in working with particular types of learners such as those with social welfare challenges and then build on this to expand into areas such as youth and community work. If you are looking to move into a more corporate setting then consider companies with an educational perspective like museums or educational software companies so that your background is seen as an asset. From these initial steps you can then lay down further stepping stones to further your career in the direction that you want to go.
Plugging the gaps
Career change doesn't happen overnight. Corinne says that there will most probably be shortfalls which you need to plug in order to be considered for different roles. This might mean gaining a new qualification, undertaking training or further study and gaining relevant work experience in the new area either on a temporary or unpaid basis.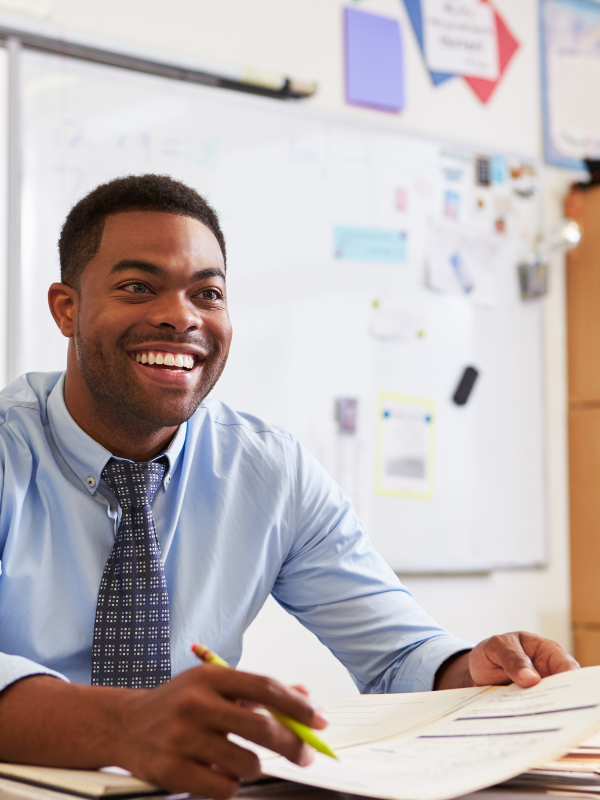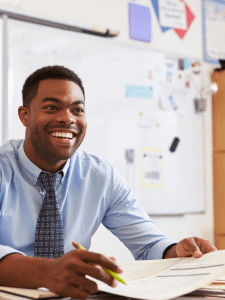 Ask for help
Other people can be a fantastic source of help to you when you are contemplating a career change from teaching. They can offer advice, suggestions, inside information on organisations as well as potential introductions to people and companies who could do with your skills. A career coach is a specialist in this area and can help with all aspects of career change from looking at different options to the practicalities of running a time-efficient successful job search campaign.
You might also find Corinne's book "Career Coach", a self-help career coaching book to be helpful.
Teachers Career Change Success
Reassuringly Corinne Mills says that she has worked with lots of ex-teachers who have very successfully made the transition into new careers. Their new paths have been very diverse. Some have gone into very different roles such as training, IT, sales, marketing, law, started their own business, decided to run a pub. Others have changed the way they teach; going into home or skype tutoring, private education, adult or vocational learning, pastoral roles or working with small learning groups. And on occasion individuals rediscover their passion for teaching, realising that perhaps it wasn't the job they had the issue with, it was a difficult relationship at that particular school. The career coaching then focuses on the strategies and tactics they can use to manage such challenges in the future.
We offer a free, no-obligation career conversation. Contact us on 01753 888995 or fill in our online contact form for more information on our career coaching services and to speak to us about suitable alternatives for teachers.
Corinne's book "Career Coach. Your personal workbook for a better career" is available on Amazon.
See also:
Back to blog
How do I find out more?
Call us on 0345 686 0745 or fill in our contact form and one of our team will be happy to contact you.
We offer a free, no-obligation consultation to discuss your situation and to find out more detail about how our programmes work.
Or Call Us on 0345 686 0745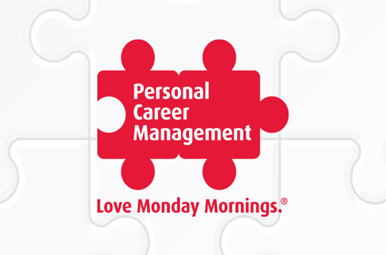 Corinne Mills gives her career tips for the young unemployed
Article by:Corinne Mills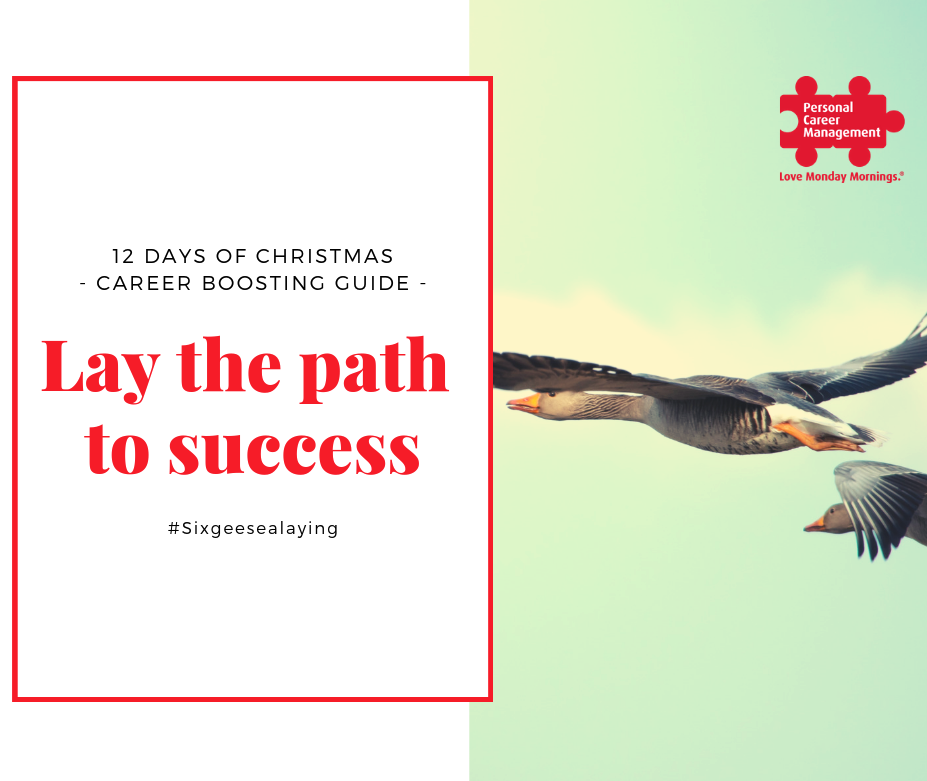 On the Sixth Day of Christmas… Expand Your Online Presence
Article by:Corinne Mills
What is Career Coaching and what benefits can it bring?
Article by:Adrian Marsh