Coaching
Best Jobs for Teachers Changing Career
If you are considering leaving teaching then you aren't alone. According to research by the Education Policy Institute, teachers are now…
Article by:Corinne Mills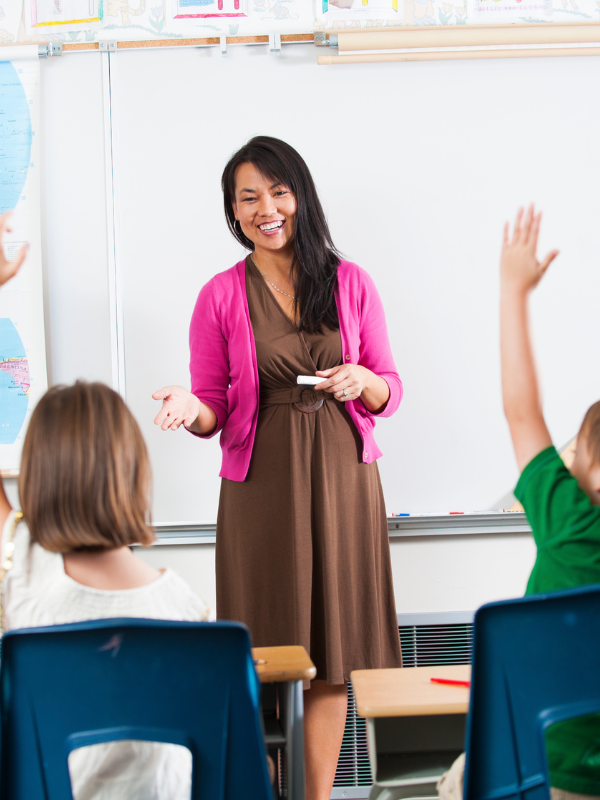 If you are considering leaving teaching then you aren't alone. According to research by the Education Policy Institute, teachers are now almost twice as likely to leave the profession as they were before the pandemic. There were similar findings in a recent Guardian survey with the majority of teachers saying that they didn't see themselves working in the profession in the next few years.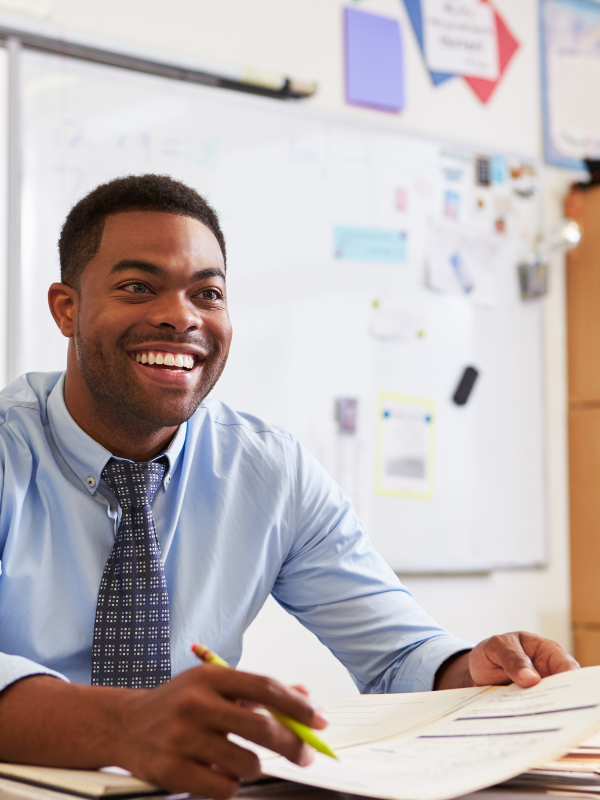 This is undoubtedly going to be challenging for the education sector and for the students who've had a very difficult couple of years. While the sector is ramping up its recruitment drive to bring new entrants into the profession, they also need to be trying to persuade existing staff to stay so that they can retain their hard-won skills and expertise.
However, while this anticipated talent drain may be a loss to the teaching profession, could this be a talent windfall for other sectors especially when so many organisations are finding it hard to recruit the skilled staff they need?
At Personal Career Management we've worked with many individuals from the Education Sector who wanted to explore their options and find new roles. Some of these have radically reinvented themselves professionally, while others have made smaller career shifts, staying within education and sometimes even within their current school, but working in a new way that is so much more satisfying and manageable.
Alternative careers for teachers
What is very clear, is that Teachers have substantial skills and expertise but they often underestimate how highly transferable and valuable they are in the job market. If you are a teacher considering a career change then this article outlines just a few of the key capabilities they can offer and the possibilities where they could take them. Consider the :
Expertise in Learning
Teachers have specialist knowledge in how people learn, using creative strategies for engaging attention and communicating complex concepts in a user-friendly way. They know how to meet the needs of learners with vastly different styles and capabilities. This expertise can be useful in lots of areas outside the classroom.
This could include devising educational resources for an online learning platform or working in educational outreach for a charity. At Personal Career Management, we've career coached several teachers who moved into corporate training and development or taken on roles supporting Apprentices.
Many professional Institutes have their own education departments offering qualifications and continuous professional development where an ex-teacher's learning expertise could be especially useful.
Behaviour management
Teachers are highly capable people managers, leading, organising, and influencing scores of students and others, every single day. Helping students develop healthy learning habits, unpacking what they find difficult, building confidence and managing difficult behaviour, requires expertise, emotional intelligence, persistence, and skilful relationship building and expectation management.
These strong people management skills are extremely helpful for any role where you are managing, influencing, or advocating for people. This could include people management and team leadership roles, or coaching where your feedback skills can help to improve personal effectiveness, reduce conflicts and help people overcome personal challenges. For instance working with individuals to improve work performance, help develop their life skills, counselling, advocacy or taking a front-facing client liaison role for organisations like the NHS, Local Authorities and Charities.
Communication
Teachers have to be skilled communicators given the size and diversity of their learning groups and the low boredom threshold of their audience. Highly skilled presenters, both in-person and online, teachers are presenting content for hours each day and need to do so clearly, imaginatively, and to high-quality standards. All organisations need skilled presenters, whether this is sharing information on a new organisational product or campaign, a sales meeting, or feeding back research or company news.
Any teacher who has enjoyed presenting with the new digital learning tools are going to be much sought after by organisations who have developed an insatiable appetite for digital content such as webinars, product demonstrations, and round table discussions.
Subject Expertise
At Personal Career Management we've also worked with lots of teachers who used their subject expertise and interests to pave a new career. This includes PE teachers who have gone into the sports and leisure industries, developed their own personal training business, or taken on a sports school franchise. History teachers have moved into the heritage industry, Technology Teachers into IT and Science Teachers have become STEM advocates and recruiters for industries looking to increase and diversify those entering this field.
Personal Effectiveness
Effective self-management has always been a key competence at work, but teachers have a head start as highly experienced planners and organisers. They are used to working to constant deadlines when lessons have to be planned in advance and ready to be delivered each day, reports need to be written, parents consulted, resources organised, trips and other activities coordinated. All while dealing with constant interruptions and distractions from students and others. This stands them in good stead in a post-pandemic world where the ability to work independently and efficiently is essential now that many roles are moving to remote working.
While personal effectiveness is important for any role, if organisational skills are an aspect of your job that you really enjoy, then there are so many roles where this would be an advantage such as Co-ordinator or Executive Assistant roles, Project support, Event management, as well as Customer and Client Liaison roles.
Is now a good time for teachers to be leaving the classroom?
Teachers have lots to offer on the wider job market but for those contemplating a career change, it's often easier to achieve this via career stepping stones rather than attempting an overnight reinvention.
The best way to do this is to look for roles where your educational background is an asset to the employer. This could include looking for roles within the Education Authority, commercial education providers and suppliers or educationally focused roles within commercial organisations or charities such as outreach or community-based work. Once you have moved away from the classroom and into another type of organisation you are building a new professional brand. You can then use your new job title and experience as leverage to position your career in the direction you want to go.
How to find out more:
We offer a free, no-obligation career conversation. Contact us on 01753 888995 or fill in our online contact form for more information on our career coaching services and to speak to us about suitable alternatives for teachers.
See also:
Back to blog
How do I find out more?
Call us on 0345 686 0745 or fill in our contact form and one of our team will be happy to contact you.
We offer a free, no-obligation consultation to discuss your situation and to find out more detail about how our programmes work.
Or Call Us on 0345 686 0745
12 Days of Christmas – Career Boosting Guide
Article by:Corinne Mills
Can you do career coaching online?
Article by:Corinne Mills
Will Covid-19 mean working from home becomes the norm?
Article by:Corinne Mills